Here's One Thing You Maybe Missed About Lady Gaga's Grammy Performance
16 February 2016, 11:33 | Updated: 30 December 2019, 15:04
Wtf is that?
Following the death of David Bowie last month, Gaga took to the Grammy stage last night to lead a tribute to the British musical icon. Guys, it's was pretty damn tasty.
She managed to squeeze an impressive ten Bowie songs into a 7 minute long set, performing alongside Bowie producer Nile Rodgers and a full backing band. The show was filled with choreography and visual effects, but the one thing that really caught our eye was this...
ARISE, ROBO-KEYBOARD!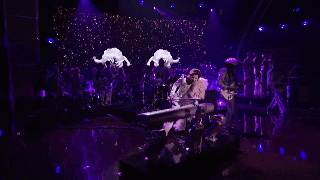 It doesn't seem entirely practical for playing piano IMO.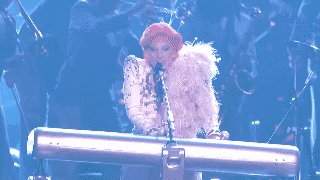 Woah, Nelly!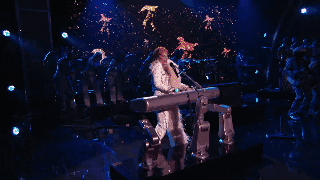 The mic is literally trying to stab her in the face! Gaga also has a new favourite dance move - the twist - which she did about 7 times during the performance. Look at her go!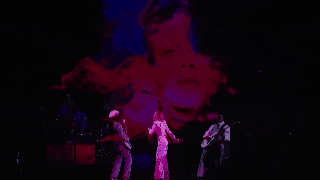 I think we can all agree she's VERY GOOD at it. Here's the whole setlist:
1. "Space Oddity"
2. "Changes"
3. "Ziggy Stardust"
4. "Suffragette City"
5. "Rebel Rebel"
6. "Fashion"
7. "Fame"
8. "Under Pressure"
9. "Let's Dance"
10. "Heroes"
Watch the performance in it's full, technicolour absurdity below.