Azealia Banks Low-Key Just Dragged Lady Gaga For The Pettiest Reason
14 July 2016, 11:18 | Updated: 8 May 2017, 17:09
Old habits die hard, even without a Twitter account.
If you thought being banned from Twitter would stop Ms Banks, then think again. She's got Facebook, silly! If anything, Azealia is throwing herself into the non-140 character limit world of Facebook with complete abandon.
Despite receiving media training for her upcoming role in a feature film, Azealia Banks just can't resist dragging a fellow celeb. This time, the helpless (and probably blameless) victim is Lady Gaga. Posted today (14 Jul), Banks decided to get hella shady in this FB post:
Why? Well, as the above status suggests, Azealia believes that Gaga's ARTPOP was inspired/ripped-off from own genre, "witch-hop", which Azealia claims she announced three days before Gaga announced "art-pop".
Azealia is essentially suggesting that the timing of Gaga's announcement is suspicious. What she's not mentioning is that there's some history between the princess of pop and the queen of beef.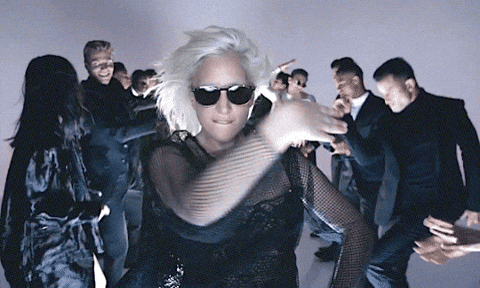 giphy
There were rumours that the pair were going to collaborate around the ARTPOP era, Banks even claimed she recorded a verse. But it wasn't long before Banks dragged Gaga for copying her...for dressing like a mermaid. Gaga responded by saying Banks had "a bad attitude". *sigh*
The thing is, people make up genre names all the time. Azealia Banks is not the only person to have invented a genre name and for her to claim Gaga stole the idea is kinda arrogant on her part.
Secondly, and most importantly, both 'genre' names suck. With all due respect to the artists and the music, it wasn't neither artists best idea. Azealia Banks claiming responsibility for ARTPOP is a little like claiming responsibility for a fart in a lift - best keep it to yourself, babes. Seriously...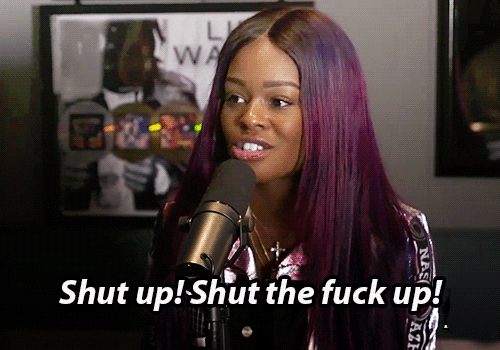 giphy