Should Lady Gaga Be "Woman Of The Year"?
30 September 2015, 12:26 | Updated: 8 May 2017, 17:09
We're caught in a bad romance.
Last night Billboard magazine announced that pop sensation and literal fairy godmother Lady Gaga was their woman of the year.
Discussing Gaga's win, Janice Min, co-president and chief creative officer of Guggenheim Media's entertainment group consisting of Billboard, said: "Billboard's Woman of the Year has always represented the finest in music, and the anointing of a key influential figure who drove the conversation for that year. No one embodies that more than Lady Gaga in 2015."
Continuing, she added: "From her show-stopping performance at the Oscars, to her co-headlining tour, to her philanthropic outreach and foundation promoting youth wellbeing and empowerment, to her new role as TV star, there is no woman dominating popular culture tastes and its evolution as much as she is today. What a force."
We totes agree that Gaga's show stopping Sound Of Music medley at the Oscars was INCREDIBLE (like, O-M-G what a moment).
Likewise, we've been pretty amazed at how the Gags has re-invented herself from outlandish pop monster gone too far to sophisticated songbird. She's even adopted normalcy in her everyday life. Who would've thought that Gaga would go #normcore? Even her hotly tipped role in American Horror Story: Hotel has the internet buzzing.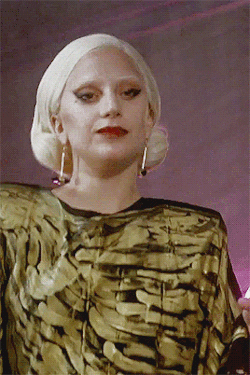 However, so far 2015 has not seen Lady Gaga release any new music.
We're not taking away with everything that Mother Monster has achieved this year, but in terms of who has driven "the conversation", we'd place her low on the list. We're not the only ones confused by the decision to honour Gaga this year.
Billboard name Lady Gaga 'Woman Of The Year'. Is 'The Year' in question 2009 or..?

— Silly Old Daniel (@sillyolddaniel) September 29, 2015
Now I don't understand why Lady Gaga is Billboard Woman of the Year! I guess because Taylor was it last year for the 2nd time!

— Petty Hurts (Mikey) (@mikeyswagmike) September 29, 2015
Don't get us wrong, we love Gaga, but unless Billboard know something we don't (#LG5? Is it coming? We'll put our paws up just incase...) we're a bit confused by the whole thing.
So here's else could've been awarded Billboard's Woman Of The Year...
Nicki Minaj: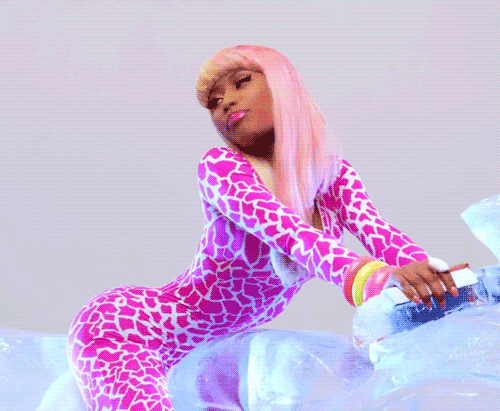 Nicki's been everywhere in 2015, and rightly so. While the singles from The PinkPrint might not have set the charts on fire, Nicki's been an active voice in discussions of race and sexism in the music industry. Not to mention the rapper has just bagged herself her own sit-com on ABC Family about her life. Nicki's been totes feelin' herself this year. We'd say that's pretty impressive stuff.
Miley Cyrus: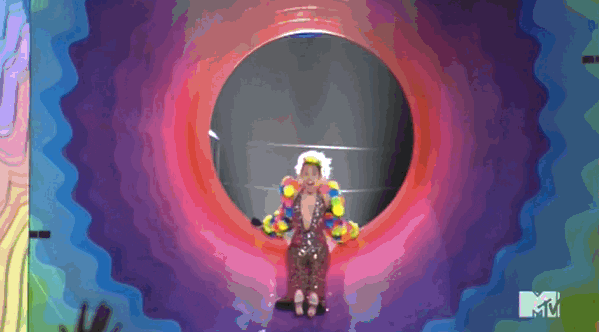 Miley, what's good?
No, but really, loads has been good about Ms Cyrus this year. Whether it's her nattering about gender fluidity, sexuality or her charity "The Happy Hippie Foundation", Cyrus has low-key become a mouth-piece for developing generation. Also, her Dead Petz album was an experiment into the unknown. Released without her label's backing and self-funded the album was daring and, at times, brilliant.
Halsey:
She might be a new artist, but the fact that Halsey's album charted at number two on the Billboard album chart despite minimal radio play is completely astounding. Halsey is a new breed of popstar, one who has made their own rules and self-developed their fanbase on social media. She, and singer's like Melanie Martinez and Marina & The Diamonds, are signs that while major labels are helpful, they're not essential to cultivating your sound and your fanbase. We'd say that Halsey has definitely driven the conversation in music this year.
Madonna: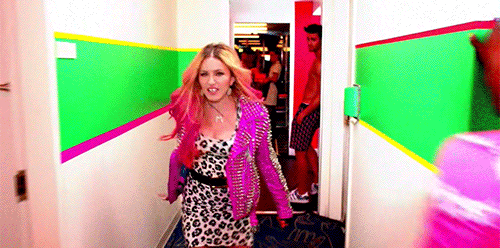 After an unprecedented leak of material derailed her whole album campaign last year, Madonna's Rebel Heart has done surprisingly well (even after the full studio album leaked before its release, too). That, being dragged down a flight of stairs by a cape, her blunt refusal to age 'gracefully' (whatever that means) and the fact that she's a f*cking legend, seriously proves Madonna's staying power.
Selena Gomez: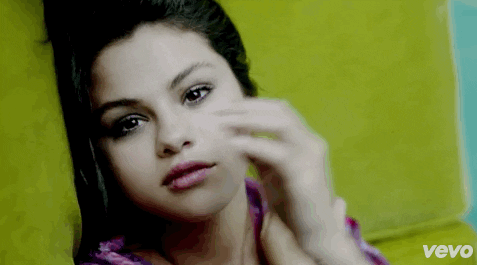 This year has seen Gomez rise from the ashes of a broken heart and evolve into queen of sultry sexiness. Her hit "Good For You" has proven popular, and Gomez seems to be entering into a bit of a phase. Her two fingers to detractors and bodyshamers also makes her the perfect candidate for Woman Of The Year.
Rihanna: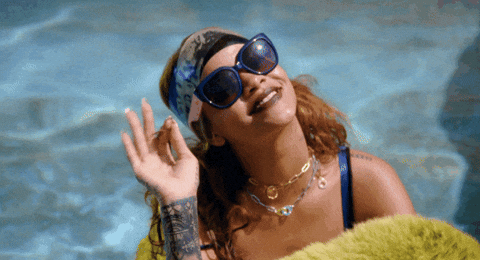 Just for trolling us all re: #R8. A prize for trolling us all. Oh, and for the "B*tch Better Have My Money" video. All the awards for that, pls.
What do y'all make of this? Should Gaga have gotten the award? Let us know down below pls.