Lana Del Rey: Pop Princess or Alt Queen?
26 January 2016, 16:20 | Updated: 30 December 2019, 17:55
And what will she do next?
One of the more wtf stories from yesterday was the news that Lana Del Rey has enlisted indie-prince and critical darling Father John Misty to star in her latest video.
Previously a touring partner of Lana's, it was still quite a surprise to see the names linked together. While it's not a proper music collaboration, that these two artists are crossing paths at all is emblematic of Lana's career at the moment; sitting somewhere between mainstream success and indie acceptance.
It hasn't always been this way.
Cast your minds back to the distant shores of 2011 and you might remember the sultry stares, voluptuous lips and faded Hollywood glamour of "Video Games". The song struck a nerve and became a viral success for Lana, a complete unknown at the time.
The song transcended the traditional boundaries of pop and alternative. Like or loathe her (and there was plenty of both), you knew something big was about to happen. What people hadn't figured out, with any certainty at least, is who Lana Del Rey actually was.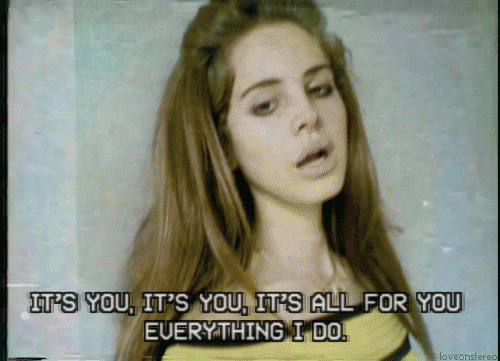 Indie blogs who first 'discovered' the video immediately claimed ownership over her success, almost as if they'd written the song itself. Yet, when the song started to cross over into the mainstream and details regarding her previous projects under her real name, Lizzy Grant, began to surface, a sour relationship between Lana and 'indie' music emerged.
Thinly-veiled misogyny was the order of the day. She was a corporate puppet; a fake; a spoilt, privately-educated daddy's girl; she didn't write her own songs; she was shallow because she (allegedly) had lip fillers; and she couldn't perform live. Her public dressing down was as vitriolic as any we'd ever seen before. It all came to a head with the release of her debut album, Born To Die, which got slated by most indie publications. It had been decided: Lana Del Rey was a pop star.
Then came the glossy award shows, showbiz friends, Met Gala appearances and modelling contracts. The narrative seemed to fit. But, as with most things Lana does, nothing is ever that simple.
Following the extended Paradise Edition repackage of Born To Die, Lana tried her hand at making an artsy short film, Tropico. For all it's clunky metaphors and overwrought imagery, it did at least provide a glimpse of Lana's true potential.
Then came her second album proper, Ultraviolence. The record favoured artist-cuts and rich production over radio-friendly singles. It was primarily produced by Black Lips' frontman Dan Auerbach, an unexpected move for one of the most successful pop artists on the planet. As beautiful as the record is, it was a confusing move.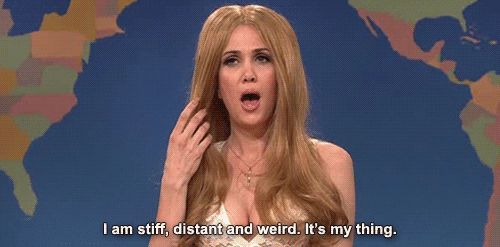 Then came her masterpiece, last year's Honeymoon, a glamorous, eerie, cinematic pop album and Lana as her fully-realised self. As Jessica Hopper noted in a review for Pitchfork, a publication which trashed Born To Die, "Honeymoon just synthesizes ideas she's been vamping on from the beginning into a unified work. She figured where she was going long before she got there; with Honeymoon she has finally arrived."
That point of arrival is somewhere between the arthouse leanings of a fully-fledged artist and the accessibility of a major-league pop starlet. The question is this: it's such a perfect position for Lana, where could she go next?
Lana's career could be seen in a wider context of the blurring between mainstream and indie, particularly in the last ten years. And while artists do straddle the line between "pop" and "alternative" successfully (concepts we should debate another day), rarely do they do so for long. Eventually they either go for the hits and only the hits (Sia, The Weeknd, Coldplay) or go a much more esoteric, non-chart-friendly route (Björk, Kate Bush, MGMT). To knowingly attempt both is to risk becoming static and predictable.
There are other artists in a similar boat (Lorde, FKA Twigs, Sky Ferreira) but Lana is unique in that she really could do either and we would probably be happy with both, so long as the quality of the songwriting didn't dip.
Lana doesn't have to prove her commercial prowess or her artistic merit anymore. She's already done both. The next record could define the trajectory of the rest of her career, depending on how she plays it. No pressure, Lana.