Liam Payne says Louis Tomlinson "literally saved my life" in heartfelt post
17 March 2023, 15:55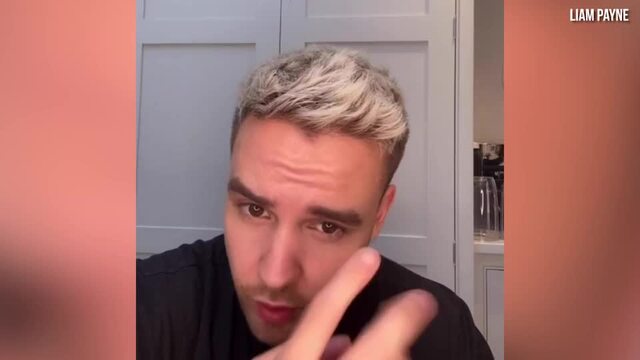 Liam Payne reveals details of his birthday message from Harry Styles
Liam reunited with his former bandmate Louis Tomlinson at the 'All of Your Voices' documentary premiere.
Liam Payne has opened up out about his former One Direction bandmates, voicing that they helped him through a "dark time".
After forming in 2010, the boyband, consisting of Harry Styles, Louis Tomlinson, Niall Horan, Zayn Malik, and Liam, famously split in 2016. Since the break up, things haven't been plain sailing for the five members as reports of rifts and fallouts from the 1D days led to somewhat of a divide in the fanbase.
In 2022, Liam made waves after he made negative comments during a viral interview with Logan Paul. From making "offensive" comments about Zayn to bragging about a physical fight he had with one of his former bandmates, fans were disappointed with how Liam acted, and he eventually apologised for what he had said. (Louis also defended him after.)
Now, Liam has thanked his fellow 1D members for helping him through a tough period in his life, revealing that he "wouldn't be here without the boys".
Showing support for Louis at the premiere of his documentary All of Those Voices, which is due for release on March 22nd, Liam spoke fondly of his ex-bandmates.
"I'll be honest with you, Louis ... all the boys have been there for me. I've suffered a bit of a dark time in my life at the moment and honestly I wouldn't be here without the boys," he explained.
The 'Strip That Down' singer also took to Instagram to share his love for Louis. Posting a photo of the two from the premiere, Liam wrote a heartfelt tribute to his "friend and brother".
The caption read: "Seeing the world through your eyes last night was the most beautiful thing to experience. My neck hurts from how much I'm looking up to you right now you were already my friend and brother but getting to look through that window into your world and mind I just extends that respect I have for you."
"What you've dealt with and how you held it all inside !! I'm so sorry I was so out of my mind and I didn't do better for you, I feel ashamed in those moments to not be as good of a friend as you have been to me, at least I have time now and I'm me again so will try and make amends," Liam continued.
He then added: "I'm emotionally drained watching the movie and I only did an hour and a half, you lived it and I'm so proud of how you did it not only with amazing music but with passion and the will to get up off the canvas every time life beat you down and fight back."
Liam went on to thank Louis for his continued presence and support in his life, adding: "I feel so lucky and I know you know this but you were part of a small group of people that literally saved my life, you dragged me out of something so dark I've never shared it but your approach is something I admire and aspire to so I can one day do the same."
I'm not crying, you're crying.
Scream 6 Cast Take On The Ultimate Ghostface Trivia Quiz | PopBuzz Meets