QUIZ: Only a true Little Mix fan can score 11/13 on this Confetti lyrics quiz
6 November 2020, 16:59 | Updated: 6 November 2020, 17:28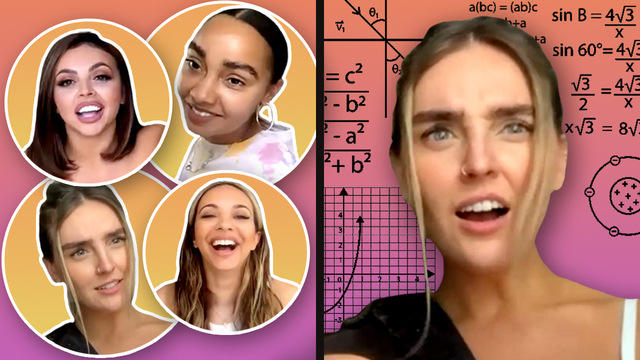 Little Mix vs 'The Most Impossible Little Mix Lyric Quiz' | PopBuzz Meets
Think you're a Little Mix fan? How well do you know the lyrics to their new album?
Little Mix are back. The record-breaking British girl group have just released their sixth studio album Confetti and it's already soaring to the top of iTunes charts all around the world. Fans can't get enough of the record's break up anthems ('Break Up Song'), moving ballads ('My Love Won't Let You Down') and huge bops ('Sweet Melody'). Little Mix never let us down.
READ MORE: 12 times Leigh-Anne Pinnock from Little Mix was iconic
How well do you know the lyrics to Little Mix's Confetti though? Have you memorised every song on the album off by heart? Do you know who sings each line? Are you a real mixer? If you can pass this Confetti lyrics quiz with 11/13, you're officially a Little Mix expert. What are you waiting for? Take the quiz to find out.