Lizzo fans call out Diddy after he shuts down her twerking on Instagram Live
14 April 2020, 11:59 | Updated: 14 April 2020, 14:42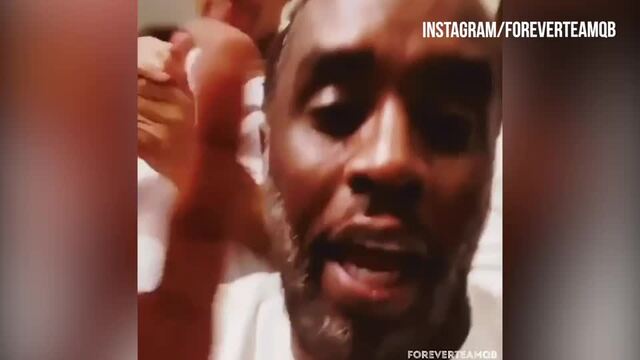 Diddy says he stopped Lizzo video because of swearing not twerking
"Saying that Lizzo twerking is not 'family friendly' while allowing a thin woman to do that exact same thing shows that you view fat bodies as inappropriate, vulgar and wrong."
Now we all know Lizzo loves to twerk, in fact, she's one of the best twerkers in the game. However, her dancing skills got her into trouble with rapper Diddy and now her fans are defending her.
On Easter Sunday (Apr 12), Diddy hosted an Instagram Live Dance-a-Thon with his family and celebrity pals to raise money for Direct Relief, which provides medicine and supplies to communities affected by poverty or emergencies throughout the world. Diddy managed to raise over a whopping $3 million for the charity, however, fans are pissed over an awks moment when he stopped Lizzo from twerking.
READ MORE: Lizzo hints TikTok deleted her bikini videos because of fatphobia
Lizzo was shaking it to '123' by Moneybagg Yo featuring Blac Youngsta when Diddy stopped her mid-twerk, saying: "Whoa, whoa, whoa! It's Easter Sunday, let's play something a little more family friendly." Lizzo apologised, and replied: "Sorry, sorry, sorry! Let's do something fun. Sorry. Play 'Juice' by Lizzo."
Diddy later had reality star and swimwear designer Draya Michele on his Dance-a-Thon and she twerked to 'Back That Azz Up' by Juvenile. However, Diddy didn't shut down her twerking at all, in fact, he practically encouraged it. "You killed that! I think that was one of the top performances," he told her.
Lizzo soon began trending on Twitter and many accused Diddy of being "fat phobic" for not delivering the same response to Draya twerking.
He didn't stop draya but Lizzo got stopped? I'm sorry I just feel like it's that shit that I don't be fucking with https://t.co/YkFDTarCUU

— Jasmine The Great (@ImTheReasonWhy) April 13, 2020
Lizzo vs. Draya sooo Lizzo was stopped in mid twerk by diddy due to it being "Sunday" and not family friendly yet Draya can finish a whole twerk session due to it being "Sunday and family Friendly?" and "the best performance all day?" what y'all think? pic.twitter.com/A3QRSWjHKY

— Vonda (@TheVondaJay) April 13, 2020
diddy said he paused lizzo because the record HE chose had "too much" cursing YET he allowed draya to twerk to the explicit version of Back Dat AZZ Up which again HE chose and y'all somehow came to the conclusion that his explanation was sufficient, honest and not full of shit... pic.twitter.com/wXnqEGjcl9

— Bejá (@writtenbybeja) April 13, 2020
saying that lizzo twerking is not "family friendly", while allowing a thin woman to do that exact same thing shows that you view fat bodies as inappropriate, vulgar and wrong.

lizzo is just trying to live her life like everyone else is and y'all can't just let a fat woman exist.

— ig: fat_fab_feminist ♀️ (@fatfabfeminist) April 13, 2020
So Lizzo twerks on @Diddy's live stream and he cuts the music off and scolds her. Then Draya comes onto Diddy's livestream and twerks, and he loves it and allows her to continue.

At least he's fatphobic with his chest. Disappointed but not surprised.

— Stephy (@StephanieYeboah) April 13, 2020
Later, Diddy explained why he cut Lizzo's twerking time short on Instagram Stories. He said: "There's one thing that I want to make clear. My queen, my sister Lizzo, when I stopped the music it was 'cause it had a lot of curses in there, not 'cause she was twerking. She's one of the best twerkers in the world, okay?
"Let's keep that clear. It wasn't about twerking. You're allowed to twerk on Easter. There was a lot of cursing in the record. And I don't need child services knocking on my door right now, you understand? So that's why I stopped the record. But Lizzo, we love you and everybody stop looking for the negative, look at the positive!"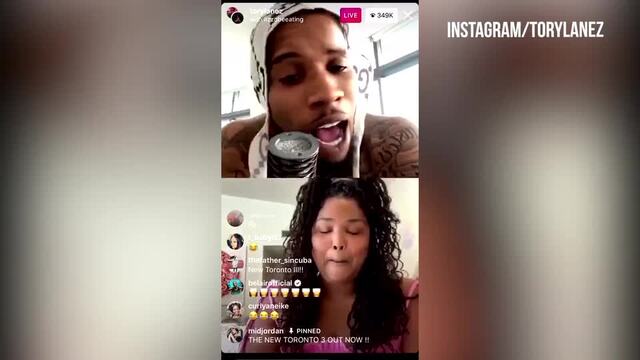 Lizzo twerks with Tory Lanez on quarantine radio
Lizzo didn't seem to be too cut up about it all, though. She ended up on rapper Tory Lanez's infamous Instagram Live show Quarantine Radio, where she explained that the song was indeed too explicit. She also finally had the opportunity to show off her iconic twerking skills.
What do you think? Tweet us @popbuzz and let us know!