7 Albums To Get If You're A Melanie Martinez Fan
19 April 2016, 16:13 | Updated: 8 May 2017, 17:09
If you're a cry baby, you'll love these records.
Melanie Martinez produced one of the stand out records of last year with her dream pop concept album Cry Baby. WWW.POPAESTHETE.COM
Now, as we prepare for her imminent arrival in London for her first ever UK shows, we put together a list of albums from artists who inspire her and have similar tastes.
We know you'll already be aware of Troye, Lana and Halsey but, if you're into Melanie, chances are you'll be into a few of these too.
1) MØ - No Mythologies To Follow
TUMBLR.COM
Before her days as Major Lazer's go-to vocalist, the Danish songstress produced this euphoric debut that wears its wide range of influences, from the Spice Girls to Yeah Yeah Yeahs, firmly on its sleeve.
2) Tegan and Sara - Heartthrob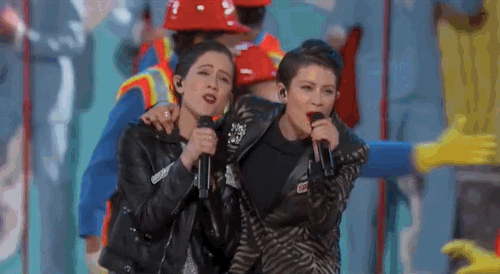 GIPHY.COM
Big single "Goodbye, Goodbye" is worth the price of admission alone but opener "Closer" also manages to sparkle thanks to the addition to the team of pop supremo Greg Kurstin, bringing a shiny gleam to the duo's alt folk stylings.
3) The Neighbourhood - Wiped Out!
Columbia Records
The world-beating single "RIP To My Youth" doesn't even arrive until the final track, the rest of the album being very much worth the journey. Pack this in your summer suitcase and play it loud at the beach.
4) Marina and the Diamonds - Electra Heart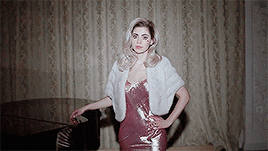 MARINAINSIDEME.TUMBLR.COM
Another concept album with the songstress performing the title character, the electropop masterpiece is equal parts heartbreaking and uplifting, mixing a harder computerised style with grounded and honest lyrics.
5) Sia - This Is Acting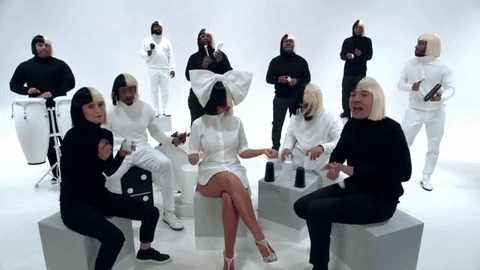 YouTube
Fresh from a storming set at Coachella, the songwriting supremo's latest provides us with hits initially scoped out for the world's biggest popstars and now given a reworking by the composer herself.
6) Janelle Monae - The Archandroid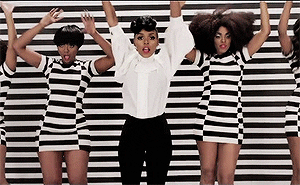 FUCKYEAHANIMATEDGIF.TUMBLR.COM
Another fan of the ambitious concept album, this is part two of a three part sci-fi story based on the robot film "Metropolis", jumping between styles and genres across 18 tracks of danceable, expertly executed futuristic R'n'B.
7) Gwen Stefani - Love Angel Music Baby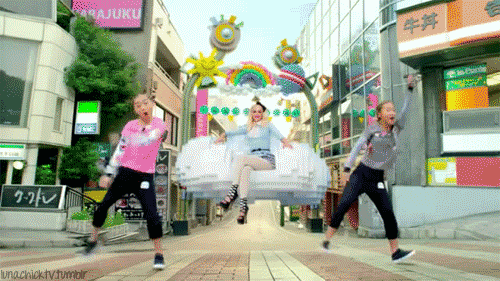 INDIOFRP.TUMBLR.COM
The No Doubt frontwoman went extra theatrical for her solo debut, recruiting a team of Harajuku girls to complete her band and adding a full, rounded image to compliment her wonky alt-pop anthems.
Any more suggestions? Tell us below.