23 Melanie Martinez Reactions GIFs For Literally Every Situation
18 August 2016, 16:18 | Updated: 8 May 2017, 17:09
There's a Melanie for every melodrama.
Ever feel like you want to communicate exclusively in Melanie Martinez gifs? Us too. It's a problem and we are seeking help for it.
But before we go cold turkey completely, we decided to put all our favourite Melanie gifs in one place. It's like burying some treasure to find at a later date for when you really need it. Ya'll should probably bookmark this page too, just in case.
Got better Melanie gifs? Then share them in the comments! Don't leave us hanging bbz!
1. For when you make a really embarrassing typo.
itsmelaniesucka.tumblr
2. For when someone says you're cute and you don't know how to respond.
mypuzzleworld.tumblr
3. When you don't recognise the song at first but then you get it and it's your fave.
daily-melanie.tumblr
4. For when someone tweets 'All Lives Matter'.
redlpstick.tumblr
5. For when a mutual unfollows you.
im-notapieceofcake.tumblr
6. For when someone asks you what your spirit animal is.
lonelygrindrboy.tumblr
7. For when someone calls you a Cry Baby.
nnelaniennartinez.tumblr
8. For when someone compares Melanie to Halsey or vice versa.
baby-blue-reaper.tumblr
9. For when you're trying to describe your emotions but you don't really know how to.
grims-scytherella.tumblr
10. For when makes an observation about you which is shady af.
martinezgifs.tumblr
11. For when you know a secret but you'll be murdered if you tell anyone about it.
favim
12. For when your following a beauty tutorial on YouTube and it goes horribly wrong.
surprisebitchimaunicorn.tumblr
13. For when someone starts getting gross with you in your DMs.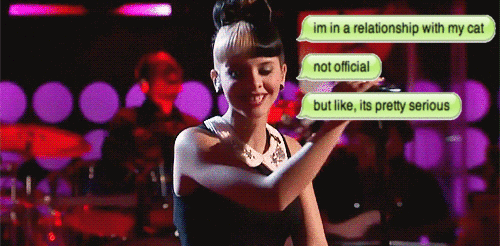 giphy
14. For when you join a new group chat.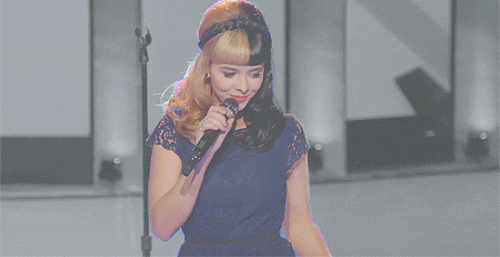 giphy
15. For when your feeling yourself.
giphy
16. For when you find someone hot but then realise they're a Trump supporter.
survness.tumblr
17. For when you have to dab but you're feeling sad.
colorful-memory.tumblr
18. When you're ill but still cute af
melaniesdollhouse.tumblr
19. For when you've just started a fb convo but you're going to bed.
melaniemartienz.tumblr
20. For the exact moment when you realise a friend is actually an enemy.
martinezdaily.tumblr
21. For when you catch your own reflection.
martinezdaily.tumblr
22. When you realise you've made a huge mistake but there's nothing you can do about it now.
crybabyslut69.tumblr
23. For when someone steals your meme.
the-bittersweet-boys.tumblr