Troye, Halsey, And Melanie Are Music's Unlikely New Stars
19 October 2015, 16:28 | Updated: 8 May 2017, 17:09
Here's how YOU made this possible.
Being a pop star now isn't what it was when your parents were young. Back then, it was all about "getting discovered" and having "the IT factor". Now, thanks to an amazing crop of new talent, the industry is less about "getting discovered" and more about cultivating amazingly responsive audiences with the help of social media.
Some of our favourite new acts not only march to the beat of their own drums, but demonstrate how the changing face of pop music means that the rising stars of pop represent an unlikely crop of killer musicians--made possible by YOU, of course.

Troye Sivan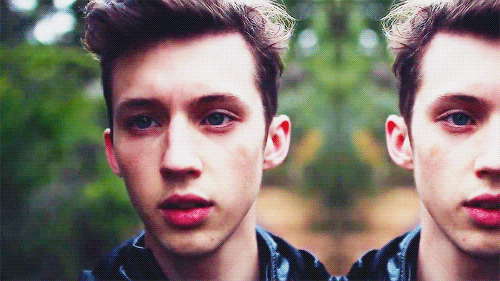 Twitter followers: 3.02 million
YouTube Subscribers: 3.6 million
Instagram: 2.8 million
Troye Sivan isn't a conventional pop star. He is freshfaced, lanky, and makes no real attempt at pursuing hunk-like aesthetics. But his social media rap sheet speaks for itself. Millions have gotten behind the Aussie wunderkind and his 2014 debut EP debuted at number one on iTunes in 55 countries. That's no easy feat.
He speaks to his fans directly and has amassed a following whose power gave him the allure to attract the backing of EMI Australia in 2013. He is no Elvis or Frank Sinatra but the home grown, organically cultivated following that Troye commands is powerful. Thanks to fans, Troye is getting ready to release his debut album, Blue Neighbourhood, December 4th.
Halsey
Twitter followers: 847k
YouTube Subscribers: 24,246
Instagram: 1 million
Like Troye, Halsey got her start on social media. The 21 year old New Jersey native took up musical professionally as a way to pay the bills.
Now, as her fans and followers climb into the millions, the outspoken bisexual, progressive, biracial recording artist seemingly represents the wave of teenagers interested in Halsey, not just for her music, but for her socially responsible voice as well. Open about her past mistakes and and very conversational with fans, Halsey's star profile certainly differs from her contemporaries.
Melanie Martinez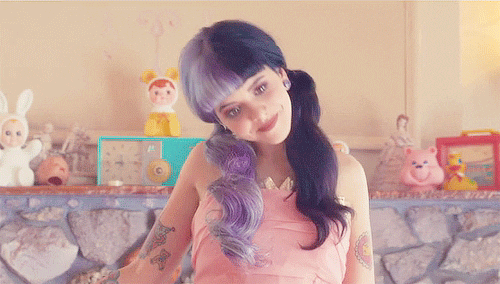 Twitter followers: 305k
YouTube Subscribers: 726,925k
Instagram: 688k
Melanie got her big break on The Voice US, stunning judges with her powerful rendition of Britney Spears' "Toxic". Since then, she has mastered the art of live performance, spending much of her time on the road, cultivating audiences across the United States. Melanie is young (20 years old), well versed on Twitter and Instagram, and has a look that would pique anyone's interest.
Melanie didn't win The Voice, but she was able to snag a record deal and continue on to forge a career for herself off the back of her look and her unique voice. Melanie isn't your average Britney or Christina, but she has wedged herself nicely into a place amongst her peers where she fits in by not fitting in.

Alessia Cara

Twitter followers: 135k
YouTube Subscribers: 89,466k
Instagram: 167k
Alessia Cara has almost certainly won 2015's "loner anthem" award with her new soul/hip hop track, "Here". She is 19 years old, from Brampton, Canada, and doing a solid job at connecting with her young fans. She hit her stride earlier this year when Taylor Swift gave her cover of "Bad Blood" a shout out (the ultimate accolade). Now, Alessia is enjoying a whirlwind career honeymoon and 100% owning her "awkward girl at a party vibe".
When you consider the artists with the most staying power and greatest likelihood of making it far on the heels of new school social interaction, acts like Halsey, Melanie, Troye, and Alessia take the cake.
They're not the PR'd, robotic, media trained stars that have dominated music for the last few decades. They bypass the media, go straight to the fans, change their looks, and decide their own career paths.
Whether you're a fan of these guys or not, one thing is for certain, they're not following the pack of unique new stars--they're leading it--and they couldn't have done it without you.