Whoa... Did X Factor's Emily Just Steal Melanie Martinez's Cover Of "Toxic"?
28 November 2016, 12:44 | Updated: 8 May 2017, 17:09
We'd know that Britney Spears ukelele cover anywhere...
If you're in the UK, you'll have probably caught a bit of the X Factor UK coverage over the weekend. Our low-key favourite X Factor contestant, Emily Middlemas (no offence fake Louis Tomlinson, you're a close second) opted to sing a cover of Britney Spears' best song Toxic on Saturday's live show (Nov 26.) and it was reaaaaally good.
In the pre-recorded segment before her performance, Emily claimed she had given the song "her own original twist" but when her performance kicked in, it turned out that the acoustic arrangement was actually Melanie Martinez's own version from 2012 when she auditioned for The Voice US.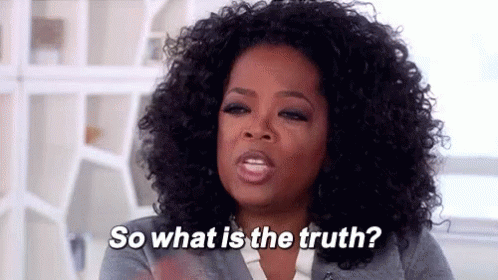 via giphy.com
During the show, fans were quick to notice that Emily's version of the song bore a striking resemblance to Melanie's original blind audition on - from the choice of instrument, acoustic arrangement of the song and even her damn hairstyle.
Emily said she was doing 'her original twist' on toxic. but it's basically the exact same as Melanie Martinez's toxic cover! smh #XFactor

— ㅤ (@knewbettergold) November 26, 2016
Emily should try being herself instead of Melanie Martinez, their versions of toxic sound almost identical? #XFactor

— Eva-Maria (@evamariasx) November 26, 2016
Sorry but Melanie Martinez did that original cover of toxic that Emily just did on #xfactor she just stole it. I like her, it's just shifty

— Ells Bells (@YouMeAtEllie_) November 26, 2016
emily was so good on x factor this week but she totally ripped off melanie martinez's version of toxic???? not impressed

— ella (@urieshalsey) November 26, 2016
im sorry but didn't emily just sing Toxic by Britney Spears the same way as Melanie Martinez sang it on The Voice USA in 2012 #XFactor

— saoirseroishìn (@roishinXZ) November 26, 2016
first copying the 1975s cover of what makes you beautiful and now melanie martinez's cover of toxic??? get some originality pls emily

— grace (@DANGER0USMATTY) November 26, 2016
Listen to the two songs below and make up your own mind:

It's not the first time The X Factor UK has been accused of "stealing" an acoustic arrangement (Hello The 1975's Live Lounge cover of "What Makes You Beautiful" anyone?) and passing it off as an original but hey, both performances were pretty damn amazing so who really cares? Imitation is the best form of flattery, amirite?!
via giphy.com
___ ___ ___ ___ ___
Catch Brendon Urie on the #PopBuzzPodcast right now. Subscribe for free on iTunes to get new episodes sent straight to your phone every Wednesday.