Melanie Martinez Just Called Out Online Trolls In Emotional Message To Fans
9 January 2017, 10:18 | Updated: 8 May 2017, 17:09
The 'Sippy Cup' singer is tired of being reduced to just "being creepy and dressing like a baby"...
Melanie Martinez has taken to social media to express her frustration with "trolls and everyday ignorant people" who criticise her work online.
The Cry Baby singer has often expressed her anger and disappointment that some people have reduced her creative output to simply "being creepy and dressing like a baby" and now, in an epic message to fans posted on Twitter, she has addressed her skeptics directly.
Read Melanie's full Twitter post below: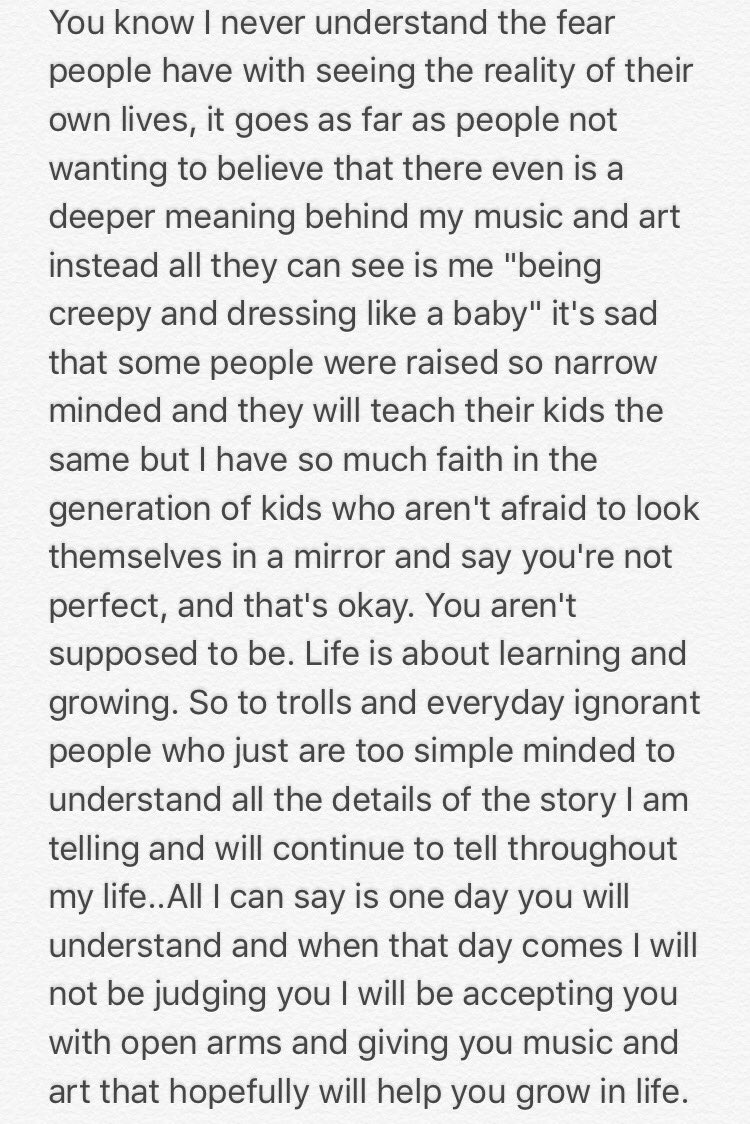 Twitter: @MelanieLBBH
Very well said!
Melanie has a HUGE year ahead of her with the follow up to her album Cry Baby said to be due at some point in 2017. She previously told PopBuzz that the record will focus on the residents of the town the Cry Baby character lives in, expanding the world she inhabits and broadening out the storyline of the first album.
___ ___ ___ ___ ___
From Brendon Urie to The Vamps, here are the best bits from the #PopBuzzPodcast in 2016. Listen right here or subscribe for free on iTunes to get new episodes sent straight to your phone every Wednesday.