Melanie Martinez's TV Debut Is A Thing Of Wonder And Beauty
30 October 2015, 10:38 | Updated: 8 May 2017, 17:09
Watch Melaine slay her performance of "Soap" on Conan.
While the internet may have declared it's undying love for Melanie Martinez about a century ago, the 'real' world and traditional media have been slow on the up take. That has nothing to do with Melanie's music, which is obviously amazing. It's just that the rest of the world can be a bit basic at times. Bless 'em.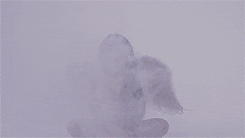 But it would seem that Melanie's time to cross-over has come. Last night she performed "Soap" on Conan, her first television appearance since she was a contestant on The Voice three years ago. Needless to say, she absolutely slayed it. There were bubbles, costume changes and some beautiful vocals. It's basically everything you would want from a Melanie Martinez performance.
We would like to see a million more of these, or at least enough to make a lengthy Youtube playlist. Sign her up to sing on your shows, TV people!
Once you're done screaming about how exciting this is, watch the video below.