UK Cry Babies: Melanie Martinez Is Coming To London
9 March 2016, 09:07 | Updated: 8 May 2017, 17:09
Get the details here!
Prepare yourself cry babies - Melanie Martinez is coming to foggy old London town.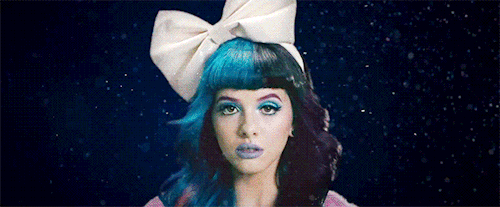 Tumblr
Yes, everyone's favourite costumed concept album chanteuse will be stopping by for her only UK show of the "Cry Baby Tour" at Heaven on April 27th with tickets on sale this Friday March 11th.
Even better - you can also get a "Meet and Greet" package too with an early entrance, photo with Melanie and first look at all that sweet tour merch!
We've waited a long time for Melanie to grace our shores and we cannot wait to see what candy-coated madness she brings across the pond with her.
Get your tickets here at 9am GMT on Friday and feel free to tweet your undoubted excitement with the hashtag #MelanieLDN.
See you down the front!
dailymelaniegifs.tumblr.com