WATCH: A Guide To Melanie Martinez's Favourite Tattoos
27 April 2016, 17:05 | Updated: 8 May 2017, 17:09
Mel gave us all the deets!
When Melanie Martinez stopped by PopBuzz HQ yesterday we were GAGGING to talk about her tattoos.
She has loads of them - so we couldn't talk about them all - but she did talk about a few of her favourites. You can watch Melanie telling us all about them below:
This is the gum ball machine on her chest:
The balloon dog is one of our favourite. It's simple but really striking...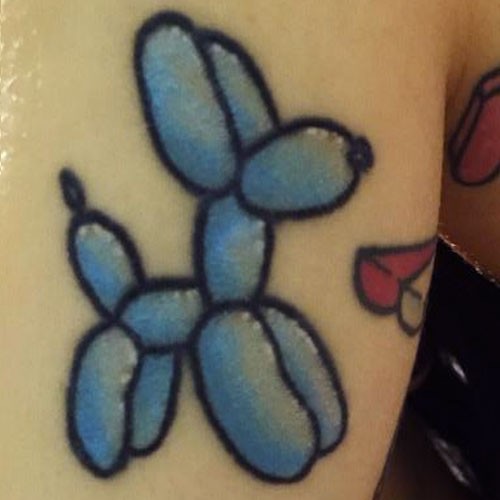 Here's a close up of the little bear (and that little tooth!)
Those thigh tattoos tho...
If you want to check out more tattoos by the person who did Melanie's, then you need to head over here.
Her name is Lauren Winzer and her Insta game is nearly as strong as Melanie's.
Some of Melanie's tattoos are based on artwork by artist Masami Yanagida. Like these legs, a variation of which now feature on Melanie's thighs!
Anyone feel the need to get some ink now? Yeah, us too.