Melanie Martinez And Troye Sivan Are About To Join Forces And It's Cute AF
14 March 2016, 10:55 | Updated: 8 May 2017, 17:09
It's finally going to happen...
It's the news we all deserve: Melanie Martinez and Troye Sivan have (kinda) taken the first steps to actually making a collaboration happen!
It all started when Melanie sent this adorable tweet to Troye:
@troyesivan I rlly wanna hang w u one day and write music. I'm rlly shy and small and awk but I promise I'd make a good friend

— melanie martinez (@MelanieLBBH) March 12, 2016
To which Troye responded:
@MelanieLBBH u just made my whole fricken day. dm'ing u

— Troye Sivan (@troyesivan) March 12, 2016
At first we were like...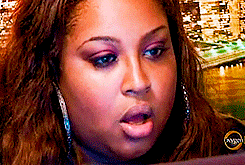 giphy.com
Then we were like...
pickle-me-troyler.tumblr.com/
And this is what happened right before our hospitalisation.
ne0nnature.tumblr.com
Help.

Imagine how good this will be? Imagine the video! Imagine the memes! IMAGINE ALL THE PEOPLE LIVING FOR TODAY. Now for some questions:
- How long until this actually happens?
- Will it just be one song or would they do more?
- Who's album would it end up on?
- Could it be a single?
- WILL THERE BE A VIDEO IN WHICH THEY'RE LIKE BEST FRIENDS DOING CUTE STUFF TOGETHER!?!?!11!?? Omfg.
- What should I have for lunch?

So. Many. Questions. We wondering whether it could end up sounding like this mashup? Let us know your thoughts in the comments.