The Reason Miley Cyrus Will Never Walk A Red Carpet Again Is... Weird
13 September 2016, 10:49 | Updated: 8 May 2017, 17:09
RIP Red Carpet Miley.
Is it just us or has anyone else been missing Miley's antics recently? She didn't make an appearance at the VMAs and she's been keeping it relatively drama free on Instagram. She did, however, have time to shoot a flawless cover for ELLE's October issue and spill the tea on her professional life.
Miley seems to be taking control of her own image these days and winding down on what it means to be a "celebrity". She ditched her publicist and is looking to expand her ~personal brand~ via Snapchat - ya know, to be more at one with tha kidz. But she also dropped a bombshell. A HUGE ONE. She's about to take a god damn wrecking ball to her entire red carpet iconic presence.

[A year ago] I had to do the [A Very Murray Christmas] premiere, and I will never do a red carpet again. Why, when people are starving, am I on a carpet that's red? Because I'm 'important'? Because I'm 'famous'? That's not how I roll. It's like a skit—it's like Zoolander.

Miley Cyrus, ELLE
Well, I mean... it's a pretty odd reason but fair enough, sis. We're really going to miss ya!
And with that little nugget of information now out in the world, let's all spare a moment for the iconic lewks Miley has served throughout the years.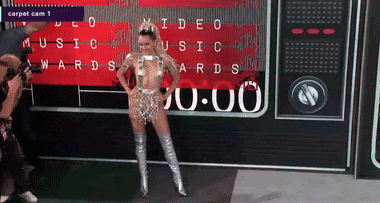 via giphy.com
No more of this. :(
via giphy.com
Definitely no more of this.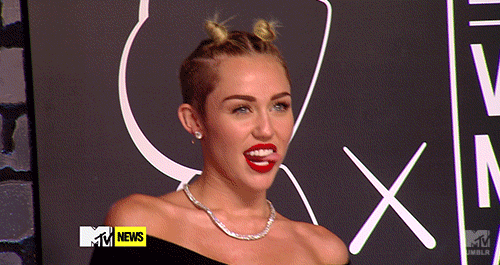 via giphy.com
Who else is gonna turn out looks like this with such a fierce hair cut?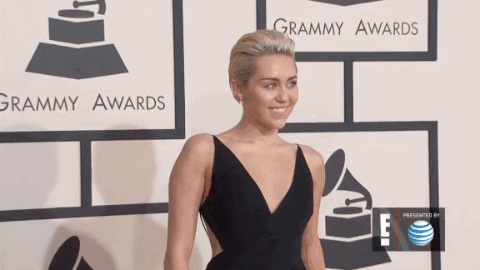 via giphy.com
Rest in peace, Red Carpet Business Chic Miley!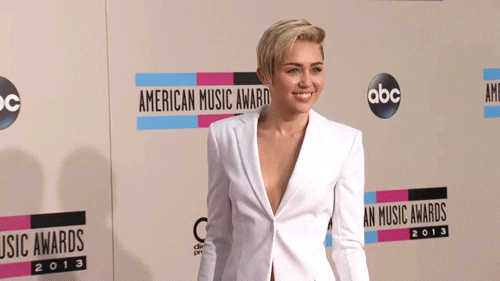 via giphy.com

*sigh* We'll miss you Red Carpet Miley! Come back soon!
via giphy.com
P.s. She's got a Woody Allen TV show to promote soon... how long do you think before she caves and we spot her at the Golden Globes or something? *eyes emoji*