This Is Definitely Miley Cyrus' Most Important Song Yet
28 September 2015, 09:24 | Updated: 8 May 2017, 17:09
Get the tissues ready.
The release of Miley Cyrus and Her Dead Petz saw us all take a good hard look at the former Disney star. The disjointed but heartfelt nature of the record gave us mixed feelings and confusion over just where Miley was headed.
Now, however, Miley has a new song to share with us and it couldn't be more important. "Hands of Love" is one of the songs that will appear in the upcoming film, Free Held. Free Held stars Ellen Page and Julianne Moore and follows the story of a lesbian couple grappling with the law after one of them is diagnosed with cancer.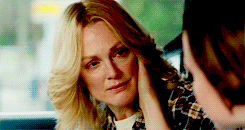 The film is set to hit digital retailers October 2nd. Miley took to Instagram to thank those involved in the film.
Thank you to this incredible cast for giving a face to this incredible story and shining light on the brutal dark truth of love vs the law!

Miley Cyrus
"Hands Of Love" is featured in the trailer for Free Held. You can hear the song below.