Miley Cyrus says she doesn't think she will ever tour again
19 May 2023, 15:55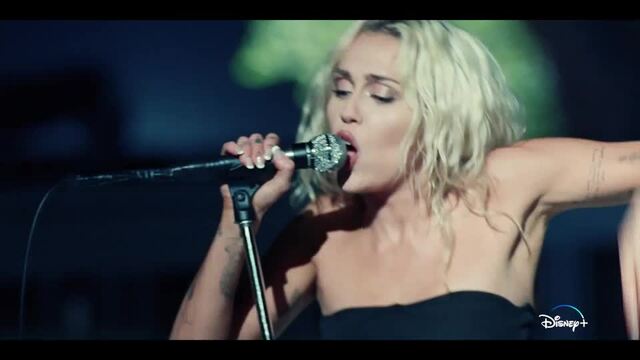 Miley Cyrus performs River on Disney Plus special
"It's also not natural. It's so isolating because if you're in front of 100,000 people, then you are alone."
Miley Cyrus has opened up about the impact that touring has on her and revealed that she might not ever go on tour again.
As soon as Miley Cyrus released her Number 1 single 'Flowers' earlier this year, fans have been begging the 30-year-old star to announce tour dates. Miley began touring the world during her Hannah Montana days but, as of right now, Miley hasn't gone on a world tour since the Bangerz Tour back in 2014 and people are eager to see her perform live in person.
For anyone hoping for an Endless Summer Vaction tour in support of Miley's latest album, it sounds like it's off the table.
READ MORE: Miley Cyrus fans think she accuses Liam Hemsworth of cheating in her Muddy Feet lyrics
Speaking to British Vogue about the possibility of doing an Endless Summer Vacation tour, Miley revealed that she's not sure if she'll ever tour again. Addressing the fact that she hasn't done an arena in almost 10 years now, Miley said: "It's been a minute. After the last [headline arena] show I did [in 2014], I kind of looked at it as more of a question. And I can't."
Miley then explained that that she actually doesn't have any desire to tour these days. She said: "Not only 'can't'...because can't is your capability, but my desire. Do I want to live my life for anyone else's pleasure or fulfilment other than my own? And, you know what…" The article then said: "she lets her conclusion hang in the air."
Expanding further on why she doesn't enjoy performing to huge crowds, Miley said: "I love performing but pretty much for [my friends]." She added: "Like singing for hundreds of thousands of people isn't really the thing that I love. There's no connection. There's no safety."
Miley ended by saying: "It's also not natural. It's so isolating because if you're in front of 100,000 people, then you are alone."
Elsewhere, Miley revealed that she often suffers from chronic pain and inflammation which means that she can't commit to a traditional pop star schedule. She said: "After the album [came out] I had a flare-up. I was in a lot of pain. I had gone to the Gucci release party, I had gone to Versace, you know, my adrenals had been kind of drained, and I was kind of back into the pop star thing and I noticed I had this flare-up."
Miley continued: "And then when I went skiing, which doesn't make a lot of sense because it's, like, super active, but I felt better. I think it was because I was anonymous in my ski gear. I had my big goggles on, you know, and no one would ever know who I am."
Here's to Miley finding a way of working that better suits her health!
Read more Miley Cyrus news:
Jonas Brothers vs. 'The Tower Of Truth' | PopBuzz Meets