MCR Are Planning Another Big Announcement - But Do You Trust Them?
8 August 2016, 11:59 | Updated: 8 May 2017, 17:09
An announcement is imminent...
Like an emo Frank Ocean, My Chemical Romance have once again got us worked up over a cryptic announcement that will (probably) lead to nowhere.
UPDATE: It's a tribute album. And it features TWENTY ONE PILOTS!!! Click for details.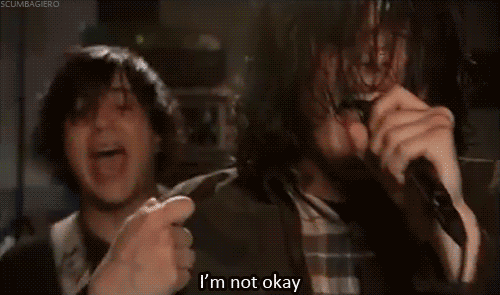 LIKE-A-ZOMBIE96.TUMBLR.COM
Fresh from their non-reunion news and Black Parade reissue announcement, some new activity is expected from the MCR camp later today (August 8th).
Rock Sound posted the below message teasing a big, exclusive announcement coming at 6.30pm UK time.
Today.#RockSoundMCRhttps://t.co/YfCUSK0oM6 pic.twitter.com/7TgsiheBBq

— Rock Sound (@rocksound) August 8, 2016
OK, so let's safely presume there is no full reunion in place - but what does this mean?!?!?!
A new interview about the album? Photoshoot in the full Black Parade gear? More unreleased songs????
We'll bring you the news as we get it. Keep your eyes peeled for more MCRX related-action.