LISTEN: Do You Feel Cheated By The My Chemical Romance Reunion That Never Was?
29 July 2016, 13:27 | Updated: 8 May 2017, 17:09
Episode 9 of the PopBuzz Podcast - comin' atcha!
"Ever get the feeling you've been cheated?" Those were the immortal words spat by Jonny Rotten at the end of a shambolic Sex Pistols show in San Francisco, at the tail end of a disastrous tour of America in 1978. They split up three days later.
giphy
It's also a question that a lot of MCR fans have been asking after the "reunion" rumours that circulated after a video posted online seemed to suggest a comeback. Alas, it was for a reissue of The Black Parade album. Yawn.
This week on the podcast we discuss what the actual f*ck happened. It gets emotional guys...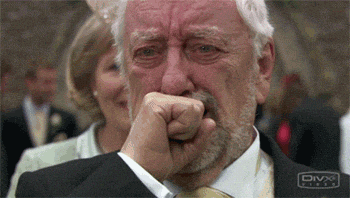 giphy
But that's not all! We catch up with the latest Kimye vs TayTay battle, AlunaGeorge and St Lucia go head to head in a very sweaty edition of 'Is It A Banger?' and we have a group therapy session about pop stars who've let us down...because we're petty and bitter. Don't @ us.

You can find us in all these places:
Or just press play below: