Gerard Way Thinks MCR Could ACTUALLY Reunite One Day And We're A Mess
6 June 2017, 16:49
Could our dream finally come true (well, maybe...)
Strap in MCR fans - this news will make you sob harder than the opening piano notes of 'Welcome To The Black Parade'.
Gerard Way is toying with our weak emo loving hearts once more, revealing in a recent interview that an MCR reunion may well happen at some point in the future.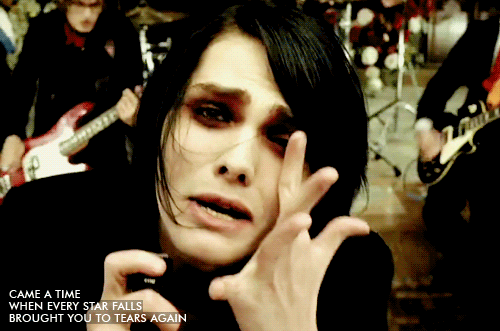 Now, before you get excited, there are no direct plans right now. But here, in full, is the exact quote Gerard gave to Billboard when asked about any future reunion:
"I wouldn't count (a reunion) out, but at the same time everybody's doing stuff in their lives now that they're really enjoying...In some ways I don't really miss it; It had gotten so big it was very unwieldy. It took a toll on my mental life and personal life. The thing I'm happiest about right now is everybody's relationships with each other are really strong. That's more important than anything else to me."
So, everybody's happy with things as they are - BUT we shouldn't count a reunion out for the future.
You know what - I'll take that.
Gerard also revealed he is still working on his second solo album, expected to drop sometime later this year, and his latest comic in the Doom Patrol series which is out today.
We also recently caught up with his friend and former bandmate Frank Iero at Slam Dunk Festival. You can watch our full chat with him via the video link below: