Tell us what Niall Horan means to you for a chance to feature in a podcast with him
16 May 2023, 14:55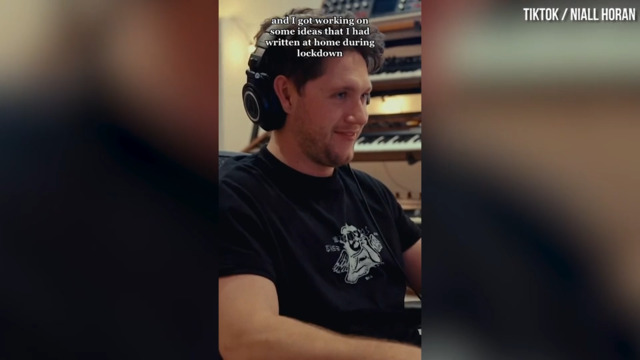 Watch the trailer for Niall Horan's new album The Show
Here's how to get involved with a new PopBuzz podcast featuring Niall Horan.
Hello, lovers! We're working with Niall Horan on a top secret project and we need you to be involved!
There's no denying that Niall Horan is one of the most successful artists of his generation. Whether he's breaking our hearts with a beautiful ballad like 'This Town', or making us dance with an anthem like 'Meltdown', Niall never fails to write songs that leave a long-lasting impact on fans.
With Niall's third solo studio album, The Show, on the way, we want to celebrate his artistry, so we're working with Niall on a very special project. We'll let you know more in good time but for now we want to hear from YOU about what Niall and his music mean to you.
How do I take part in Niall's podcast episode?
Here's how to take part in the podcast.
1) Record a voicenote discussing why Niall Horan's music means so much to you.
2) Make sure you state your first name and where you're from in the voicenote.
3) For example, 'Hi I'm Sam, I'm from London and Niall's music means so much to me because...'
4) Make sure that the voicenote is no longer than 30 seconds.
4) Send the voicenote via email to popbuzzpodcast@global.com.
5) We will then listen to all of the voicenotes and pick out the ones best suited to the podcast.
6) If yours is selected, we will reach out to you and ask you to sign a consent form.
7) You must be at least 13 to send in a voicenote and we may require age verification. If you are between the ages of 13 and 18, you will require permission from a parent or guardian. Only send in a voicenote if you can guarantee that you will have permission.
8) Once we have your consent, the voicenote will be included in the podcast!
9) If you would like more details about how we intend to use your personal information please see: https://global.com/privacy-policy/.
You can send in voicenotes now and the deadline for contributions is May 21st at 23:59 (GMT). We will delete all emails and voicenotes that are not going to be used for the podcast within seven days of the deadline.
We won't be able to include every single fan voicenote in Niall's episode so make sure to speak from the heart and use your time wisely so that yours stands out. Make your words count and make sure that we can hear you clearly. We can't wait to hear what you send in!