Wait, Are The Jonas Brothers Cool Now?
19 January 2016, 15:54 | Updated: 8 May 2017, 17:09
Let's investigate...
For those of us who remember the pop landscape of the early 00s, we live in very strange times. Justin Bieber is now the biggest and most credible popstar around. Busted are about to do a celebratory reunion lap of UK arenas. And, whisper it, The Jonas Brothers may finally be cool.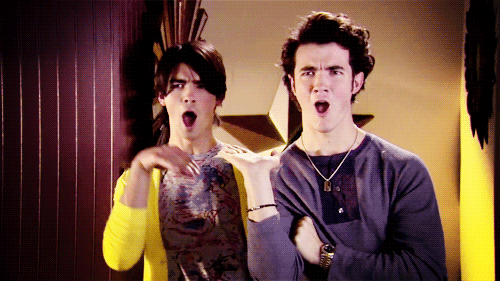 HECKYEAHREACTIONGIFS.TUMBLR.COM
I know right? It's pretty hard to believe. Just think back to those early days, full of purity rings, Disney Channel original movies and inferior single releases of "Year 3000". The Jonas Brothers were many things back then; teen idols, clean-cut pinups, virgins. But one thing they most certainly were not is cool.
Cut to 2016 and thanks to some surprisingly excellent solo projects, we have reached the point where we must reassess their careers and ask the burning question - are the Jonas Brothers cool?
Nick Jonas
What's He Been Up To?
After "treading the boards" or "acting" in musicals like Les Miserables and How To Succeed In Business Without Really Trying, Nick finally embarked on a solo recording career. All was uncool business as usual until 2014 when Nick dropped absolute banger "Jealous" on an unsuspecting public, sparking worldwide outbreaks of bopping. An entertaining album followed as Nick also developed a Brendon Urie-esque aversion to wearing shirts.
Is He Cool?
For: "Jealous" did feature some of that swearing that the kids love so much.
Against: "Empty chairs at empty tables....". Plus he was in Smash.
Cool Points: 7.2
Joe Jonas
What's He Been Up To?
He attempted to "do a Timberlake" way back in 2010 with RnB infected album Fastlife which didn't go very well. But, he bounced back massively in 2015, forming new band DNCE which, as Wikipedia helpfully points out, is "a misspelling of the word dance".
Is He Cool?
For: Recently unveiled summery indie-pop sea-based bakery anthem "Cake By The Ocean" sparked further outbreaks of mass bopping.
Against: Played the role of "Taylor" in 2015 crowd-funded rodeo mystery movie The Highway Is For Gamblers. So there's that.
Cool Points: 6.9
Kevin Jonas
What's He Been Up To?
Is He Cool?
For: Good hair.
Against:
Cool Points: 2.4
So, if we run those numbers through the official PopBuzz Cool-Calculating Abacus, we come up with the following result.
There you have it - 55% cool.
So what have we learned? Well, basically, we know how cool you are based on your favourite Jonas Brother.
Vital information.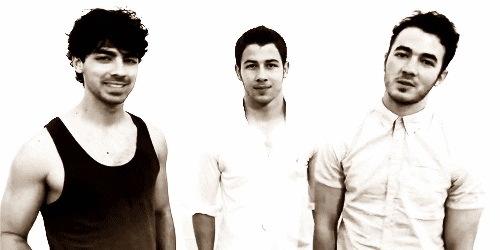 tumblr