1D New Album 'Made in the A.M.' - The GIF Review
13 November 2015, 14:21
All our hot takes in one place.
You would literally need to be dead to be unaware of the new One Direction album.
They're everywhere we look. We half expected to walk into them in the street, such is the media blitz that has surrounded this album, their last for a while before taking a break.
Releasing the album on the same week as Justin Bieber's probably didn't help either. The part-time nudist wasn't especially pleased about it.
We decided to review the album in the only way we know how: GIFs. Who needs words when a tiny short video can tell you EVERYTHING you need to know? Well, something like that (and yeah, we didn't do all the deluxe edition tracks. Ain't nobody got time for that).

1) "Hey Angel"

2) "Drag Me Down"

3) "Perfect"

4) "Infinity"

5) "End of the Day"

6) "If I Could Fly"

7) "Long Way Down"

8) "Never Enough"

9) "Olivia"

10) "What a Feeling"

11) "Love You Goodbye"

12) "I Want to Write You a Song"

13) "History"

We are, of course, kidding! The guys are ending on a high and we're sure the fans will love Made in the A.M. They can hold their heads high. 1D boys got us feeling like...
And this: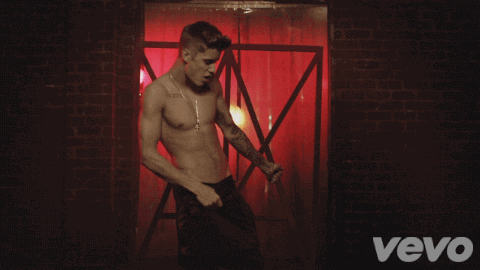 But mainly this.