So THIS Is Officially The Best One Direction Debut Solo Single
19 May 2017, 16:40 | Updated: 19 September 2017, 19:53
It's the One Direction Royal Rumble but who's going to win?
We've been waiting for this day for a long time at PopBuzz HQ. Liam Payne was the fifth and final member of One Direction to release his debut solo single today (19 May) which means we can FINALLY rank all the solo efforts of the boys debut singles.
For a band that spend the best part of 6 years together, they've gone in remarkably different directions (pun intended). Zayn decided to go down the moody RnB route with 'Pillowtalk', Louis went raving with 'Just Hold On', Harry has a rummage in the charity shop for some 70s flairs for 'Sign of the Times', Liam decided to go full Justin Bieber's British cousin on 'Strip That Down' and Niall got us weeping to an acoustic ballad on 'This Town'. It's been a rollercoaster to say the least. But who had the best debut solo song?
The PopBuzz team decided to hash it out and, honestly, it got fairly savage. I'm not sure I can look directly in their eyes ever again. But enough of the internal feuding, this is how we decided it.
The songs were judged in four categories, with a maximum 20 points per category. The final score over the four rounds was out of 80. The categories were decided by what we thought were the most important factors for launching a successful solo career: vocals, lyrics, aesthetics and, most importantly, is it a banger?
Right, you got it? Ok then...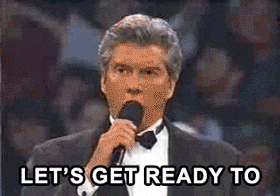 THE CATEGORY IS...VOCALS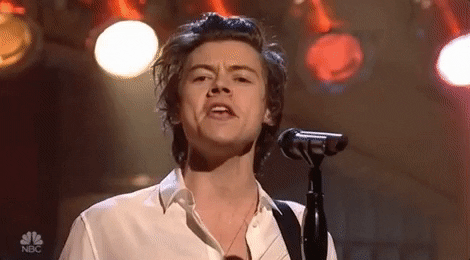 While it was accepted Liam is a good singer, it wasn't felt 'Strip That Down' showcased his full range. Zayn and Niall performed well while Harry was described by one member of the team as sounding like "a slow burner rollercoaster, much like the Blackpool pepsi max but once he gets going, he comes thru", which we think is a good thing. Louis faired less well. "Was it recorded on MySpace webcam?" asked one PopBuzz hack, while another asked "Were all the studios in the world already booked?" Ouch!
Scores: Harry: 14.5, Niall: 13.5, Louis: 5, Liam: 9.5, Zayn: 14
THE CATEGORY IS...LYRICS
This was the lowest scoring round for a lot of the boys. Most of Liam's points were for comedic value ("I admire how meaningless he's made the song") while Zayn's attempts at poetry were universally panned ("paradise and war zone" what does it mean?"). Harry was also marked down, this time for being "vague af…I want names and dates". Niall was commended for being "the more thematically coherent of all the boys" but it was Louis that took the crown for his 'brave' and 'heartfelt' dedication to his mother who passed away. Well done Louis!
Scores: Harry: 11.85, Niall: 13, Louis: 13.5, Liam: 10.5, Zayn: 6
THE CATEGORY IS...AESTHETICS
Zayn swept the floor on this one with a perfect 20/20 score, the only one in the competition. Among the more outlandish claims about his aesthetic included that he "invented track suits" and "I really want to bang Zayn which is always a sign of a good aesthetic". Harry didn't do quite as well as expected, partly because of his wholesale lifting of "influences", while Louis would have done much better if he had an aesthetic to begin with. Niall's "flat cap realness" was the surprise star of this category. "He's fucking NIALLED it. On his own level, not pretending to be anyone else, I think I love him".
Scores: Harry: 11.5, Niall: 11.5, Louis: 4, Liam: 4.5, Zayn: 20
THE CATEGORY IS...IS IT A BANGER?

Despite a mixed reception, Liam's 'Strip That Down' came top of the class for his "basic banger". Niall could definitely not be categorised as a banger ("but would deffo pop off round a campfire") and suffered badly, as did Harry ("In the words of Ricky Martin, 'she does not bang, she does not bang'"). Zayn got to a "half way bop" level with 'Pillowtalk' but it's Louis who missed the mark. For an more uptempo track, it failed to swing the big victory is ought to have. "But does it make me wanna grab a jug of long island iced tea and hit the dance floor?" No, was the eventual answer.
Scores: Harry: 4, Niall: 3.5, Louis: 10.5, Liam: 14.5, Zayn: 12
THE FINAL SCORE:

In fifth place: Louis Tomlinson - Just Hold On (32.5)
In fouth place: Liam Payne - Strip That Down (39)
In third place: Niall Horan - This Town (41.5)
In second place: Harry Styles - Sign of the Times (41.85)
And, in first place it's Zayn - Pillowtalk! (52)
Congratulations Zayn! His was the first out of the gate and he still manage to maintain the best solo single. And poor Louis in last place! We're sure the next single will be banging though, hurry up with it already!
Now you know what we think, it's YOUR turn. Get voting folks...
____ ____ ____ ____ ____
Listen to the #PopBuzzPodcast with Brendon Urie right here or subscribe for free on iTunes to get new episodes sent straight to your phone every Friday.