The Best Things About Being A 1D Fan In 2016
14 January 2016, 12:27 | Updated: 30 December 2019, 17:13
There is A LOT to look forward to.
We all knew this was going to happen.
As soon as 2016 rolled around, it was inevitable that rumours predicting the end of 1D would start. Yesterday, rumours hit the internet suggesting that the hiatus was over and 1D were done for good. All this was started via our favourite Gossip Girl stan and tabloid sl*t, the "anonymous source".
The truth is this: 1D might split up. It really depends on how successful their solo careers go (mainly Harry). A reunion won't be possible if they're too busy enjoying solo successes. But here's a hot take for you: THAT'S NOT A BAD THING. In all likelihood, you'll be enjoying their solo careers, too. To help us illustrate this point, here is a list of (potential) reasons why 2016 is going to be a good year for 1D fans.
1) Harry Styles solo album will conquer the entire earth.

Like a brutal dictator on a power trip, everyone will be forced to bow down to our one true god, Harry Styles, in 2016. He'll have more hits than a Soviet firing squad and larger flares than Janis Joplin. Sh*t is about to get real, folks. Prepare yourself for the best 1D album yet.

2) Zayn will realise the errors of his ways.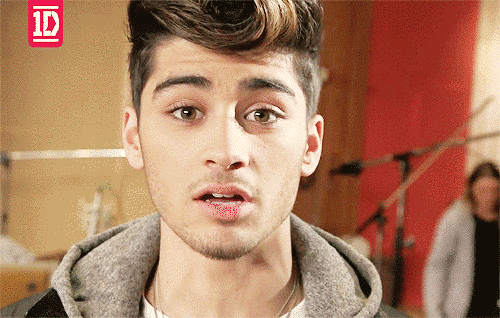 Under the ubiquitous Styles regime, Zayn Malik will succumb to pressure and be forced to admit that leaving 1D was a very bad decision. His solo album will be full of of future R&B bangerz but the real gold will be when Zayn joins Harry for a duet at the Grammy's after Harry wins an unprecedented 49 Grammy awards. Zayn will help Harry carry them home.

3) Niall will become a professional meme.
It was reported that loveable, accident-prone Niall will be chilling out for much of 2016. However, we can exclusively reveal that Niall has inked a deal with Tumblr to become a professional meme. Literally every embarrassing mistake or accident that happens to him will be made into memes and gifs and then distributed to the world. He's also working on a kids book, loosely based on his journey through the X Factor, called 'Take A Chonce On Me'.
4) Louis will write a book of poetry about Larry Stylinson to international acclaim.

Louis has been developing his lyrical nous for sometime now with his writing credits for the band. 2016 will be a big year for him, with the birth of his first child and seeing his ex's face plastered all over the media due to Harry's enormously successful solo career. Being the introspective, deeply emotional man he is, Louis will pour his feelings into a book of poetry, largely focussed on his broken heart. Title suggestions so far: 'Love In The Gutter', 'Hello Harold, It's Me', 'You'll Find Me On My Kitchen Floor'. Just a thought.

5) Liam will become the Eminem of trap music.

Yep.