And The Best One Direction Member Of 2015 Is...?
14 December 2015, 16:00 | Updated: 8 May 2017, 17:09
It's the only award that matters.
The lines are now closed. The votes have been counted and verified. And we now have a winner.
As you all know, it's been a big year for the 1D boys. You could even say that this has been a defining year for the band; changed but not broken, on hiatus, but not giving up.
It sure hasn't been perfect, people have tried and failed to drag them down, but they still managed to reach a point of infinity, in regards to their audience size and importance within the pop world.
And that was all largely thanks to one guy:
Zayn Malik.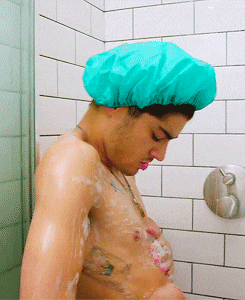 He stunned the world in March when he announced he was leaving One Direction. People were very upset.
But all good things must come to an end, right? Including his relationship with Perrie Edwards.

She was fine, tho.

Oh, and don't forget his falling out with Naughty Boy. Zayn was just taking out the trash in 2015.
As 1D continued to tour as a four piece, Zayn decided to get a new Instagram account. It looked an awful lot like a Grindr profile.

Marking his transition from teen heart-throb to 'credible solo artist', Zayn sat down with respected music magazine THE FADER. He revealed some juicy details about his time in 1D and his forthcoming solo album, citing a more urban direction (sorry) for his new music.

Oh and we can't forget to mention his new hair colour. This was very important. More important than any album released this year.
December 10, 2015

So there we have it, Zayn Malik was the best member of 1D in 2015. And if you don't agree then, girl...