Want Free One Direction Tickets For Life? Here's A Step-By-Step Guide
30 October 2015, 14:59 | Updated: 8 May 2017, 17:09
Prepare yourself, it's not going to be easy.
It's the question every fan wants the answer to: How the f*ck can I get free tickets for my favourite band?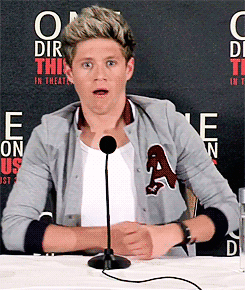 Sometimes blagging free tickets is easy. You'll be surprised at how effective a pleading tweet to an artist for guestlist can be. And there is always the classic of sneaking in through the toilet window. Where there is a will, there is a way.
But for One Direction fans, it's a little bit more complicated. Firstly, they're the biggest boyband on the planet. There are literally millions of other fans wanting/needing to see them. Then there is the problem of the security around them. Tweets and trespassing aren't really possible with these guys.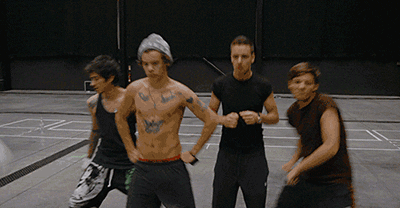 One person, however, has figured out how to circumvent this completely. Meet Abigail Crawshaw - Harry Style's first girlfriend.

Do you feel sick with jealousy yet?
As you can see from the pictures above, she's been to a few 1D shows, probably more than pictured. And we're pretty sure she's getting guestlist each time. How else would she get backstage to have photos taken with Harry? This is what guestlist-for-life looks likes, guys.
But fear not, you might not be Harry's ex but we've found 8 others ways to get free tickets for life to One Direction concerts. It won't be easy but if you're a 1D stan, you'll be willing to do it. This isn't for the carrot 1D fans, this is for the die-hard faithful. Are you ready for it? Okay...

1) Deliver "emergency" first aid when they fall over and hurt themselves.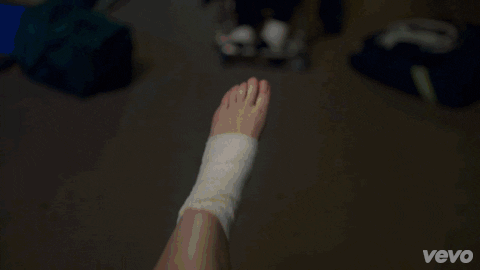 Stalk them long enough for a bizarre accident to happen around you in which you save their life. For example, they trip over and you heroically catch them! Now they owe you big time, you know what that means...GUESTLIST!

2) Form another world-conquering band and get Harry's number on speed-dial.
Can you sing? Play guitar? Bass? Drums? Piano? ANYTHING?!? Failing that, ask if you can play the tambourine or something.

3) Open a spiritual retreat centre for boybands on hiatus.


Much like The Beatles back in the day, spiritual retreats are still very popular with musicians today. There are two benefits of this: you get to do lots of yoga with the boys (*swoon*) and potentially inspire a new chilled-out, Enya-style direction for their comeback album. It's exactly what the world needs.

4) Turn into a crab and hope they'll adopt you.
Stranger things have happened.

5) Convince Josh Devine to take a holiday so you can play drums instead.
He seems like a nice guy, so we're sure he won't mind. How hard can it be?

6) Become Harry Style's new stylist.
The real reason there are so many topless Harry GIFs is that he's deeply confused about what to wear and he needs your help. Find the clothes and you can be in the front row. We hear he really likes Primark.
7) Failing that, what about Harry's official fruit peeler?
Bless him, he really needs help with those pesky oranges. He asked Rihanna but she said no, citing "sticky fingers" as a potential problem.

8) Relationship counsellor.
#SAVELARRY
So there you have it. It's the best we could come up with. We're sure it will all work out, especially if your thinking of becoming a crab. Let us know how you get on.