The Curious Case of Harry Styles and The Bullet Coffee Diet
2 November 2015, 18:13 | Updated: 8 May 2017, 17:09
What do you think of this concoction?
Harry Styles is fairly well-known for being a bit of a health freak.
Maybe freak is a bit harsh, but he takes more care of his body than most of us mere mortals. Jesus, just look at him! *drools*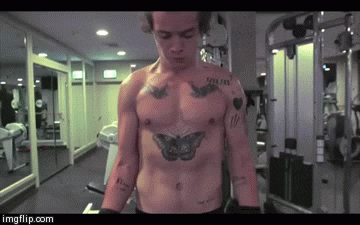 ...Excuse us while we pick ourselves off the floor for a minute.
But we did raise an eyebrow when we learnt that Harry was on a diet. Firstly, given all the exercise he does, we were surprised he was dieting at all. However the diet itself is not your average 'less sugar, more salad' type of deal.
It's called The Bullet Coffee. It's a double espresso, a teaspoon of unsalted, grassfed butter and a tablespoon of coconut oil, all stirred up into a thick syrup.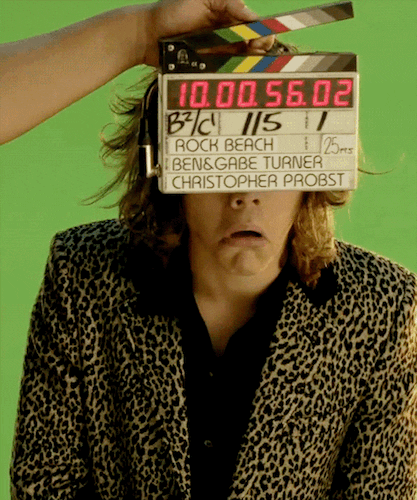 Sounds...lovely? *vom*
He said in an interview with the Times' Style magazine that, "I've been on it for two days, you don't get hungry". And the reason for dieting in the first place? Skinny jeans, obvs. "I wear 26inch waist women's jeans. Boom … I do yoga, a bit of meditation, Pilates. I'm reading a book about Buddhism".
The heart-attack-in-a-cup recipe was devised by a man called Dave Asprey, who took inspiration from a similar drink he was served when trekking in Tibet.
The drink is supposed to be used for energy and sustaining concentration (without giving you the jitters). It also has the effect of suppressing your appetite.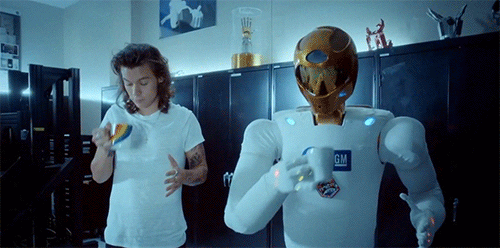 We've had a look at what people have said online about The Bullet Coffee and the reviews are mixed. Some say it's quite good as a breakfast option, as it gives you an energy hit, sharpens your focus, and leaves you feeling full until lunchtime.
They've also said it tastes really bad and people trying for the first time often complain of nausea and diarrhoea. Ewwww. Some have even suggested it might result in consuming more calories!
We can imagine that in moderation, this might be a viable option for some if they can get past the awful taste, particularly for the concentration aspects. But generally speaking, we'd recommend the gym and eating less crap as a diet 'technique'. The Bullet Coffee just seems a little extreme to us and not that healthy in the long-term. Especially with all that butter!
Also, at the risk of sounding like an old hippie: JUST LOVE YOURSELF FOR WHO YOU ALREADY ARE, GUYS! THERE ARE MORE IMPORTANT THINGS IN LIFE!
But that's just us. Each to their own. And if Harry wants to invite us over for a bullet coffee one day, we'd be totally fine with that.