There Is A Place In West London Where You Can Buy Harry Styles' Clothes Right Now
28 September 2015, 11:20 | Updated: 8 May 2017, 17:09
We will never go out of Style again.
When you walk into a charity shop you can expect to find certain things; ugly pin-stripped shirts, beige dresses, Emeli Sande CDs, etc., but sometimes you hit the jackpot. For us, that would normally mean a cool band t-shirt or some funky jewellery. Not clothes from this guy...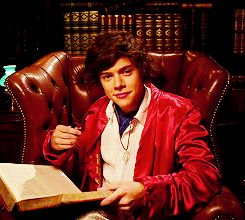 But if you live near North-West London you can! Yep, Harry Styles drops the leftovers from his overflowing wardrobe of designer threads to local charity shops near his house. Surely this is every fan's dream come true?
We are a little concerned that this news might spark a Hunger Games style hunt, with his fans wiping out each other out so they can collect as many of his clothes as possible. Let's just hope he doesn't take all his clothes to one shop. The poor staff will be overwhelmed in minutes once fans find out which one it is.
We can't say we blame them though. We're kinda freaking out about the possibilities too.
Who wouldn't want to own this shirt?
We reckon we could fit our feet into these dazzling shoes.
Do you think this t-shirt will still smell of his sweat?

Is it totally gross that we just said that?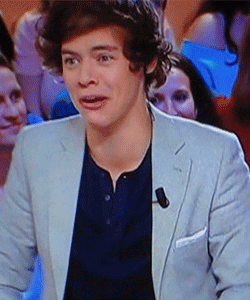 We'll take that as a yes. But if any of you find this jacket, please get it touch. We will pay lots of $$$.
We can pay cash or send it via Paypal. Unwashed preferred (don't judge us).