Harry Styles Has Been Accused Of "Copying" This Iconic Song But What Do You Think?
20 April 2017, 12:19 | Updated: 19 September 2017, 11:08
Uhohhhh...
After years of waiting for his solo career to finally launch, things haven't exactly gone as smoothly for Harry Styles' as the rest of us have been hoping for. First, he stumbled upon a glitch with Spotify's streaming which might end up having an impact on his chart position and now, he's been accused of ripping off another song. Jesus Christ...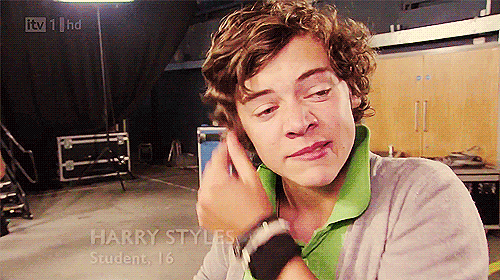 ITV / via giphy.com
Last week, Harry took to the legendary Saturday Night Live music stage to belt out 'Sign Of The Times' and a brand new song called 'Ever Since New York'. He proceeded to murder us with his flawless vocals. It was great. We loved his trousers.
But after performing the track, a lot of people started calling out Harry for the striking similarities between it and Badfinger's 1971 track 'Baby Blue'. (If you're not well-versed in 70's British pop-rock, you might recognise the song from the iconic final scene of Breaking Bad.)
Shall we take a listen?
Here's the original being performed in 1972:
And he is Harry performing on SNL:
That little guitar transition sounds preeeeetty similar, right?
"Ever Since New York" gives me "Baby Blue" by Badfinger vibes.

— Hannah Basques (@HannahBasques) April 16, 2017
I guess Harry Styles thought that nobody would remember the riffs and transitions from Badfinger's "Baby Blue."

— Joel P. Kidwell (@cydwel) April 16, 2017
I wonder if Harry Styles has ever heard Badfinger's Baby Blue, and if he will hear from their lawyer.

— Peter Kirkpatrick (@pkirkpatrick) April 16, 2017
So did Harry Styles get permission from Badfinger to use the "Baby Blue" riff for that song? #SNLLiveCoastToCoast

— Ross Maxwell - WAPL (@RossMaxwellWAPL) April 16, 2017
Yikes! No word on any crediting or attribution yet from Camp Hazza. Here's hoping that Badfinger are credited when the album drops so he can avoid all the drama that his ol' mate Ed Sheeran found himself in recently with TLC and 'Shape Of You'. What a nightmare. Justice for #SoloHarry.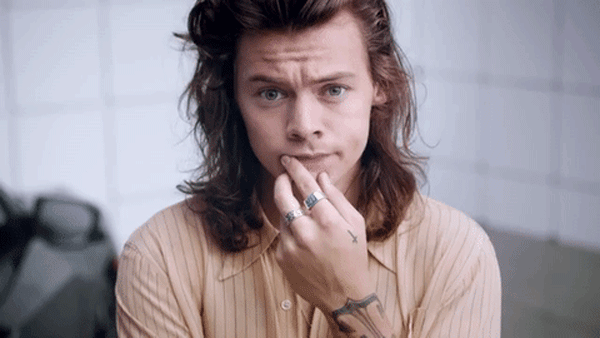 via giphy.com
____ ____ ____ ____ ____
Listen to the #PopBuzzPodcast with Jon Bellion right here or subscribe for free on iTunes to get new episodes sent straight to your phone every Friday.