We Need To Talk About Harry Styles' Bell-Bottomed (Flared) Trousers
11 December 2015, 12:50 | Updated: 19 September 2017, 11:12
What in everything that is holy is going on here?
Attention, attention...we need to talk about something serious right now and it involves Harry Styles and some rather peculiar trousers.
Here's a picture from last night's BBC Music Awards.
Let's focus in on Harry, shall we?
WHAT ARE THOSE!?
Twitter reacted with vitriol.
Harry what r those flares pls

— nard (@nadiamajx) December 10, 2015
Umm.... harry... We need a chat about those flares..

— Amber (@_AmberSinead) December 10, 2015
Think Harry Styles raided his mums wardrobe tonight #pinstripe #flares

— Kirsty Morrison (@kirstymo) December 10, 2015
For the first time ever I'm not sure about Harry's trousers

— idk (@sexlucifer96) December 10, 2015
@alimkheraj oh no, Harry, why?!?!! pic.twitter.com/9Az5ANyMuU

— The First NoEl Hunt (@whattheel) December 11, 2015
Remember a time not so long ago that Harry was practically sewn into his jeans?
Those sweet, sweet halcyon days.
Yet, this isn't the first time that Harold has tried to cut (get it, boot cut?) the trend. Remember the American Music Awards and that time Harry actually wore an Ikea curtain?
What a time to be alive.
At first we were in de-niall (soz). How could Harry pull off the Mick Jagger swag with bigger flares than a goth during winter?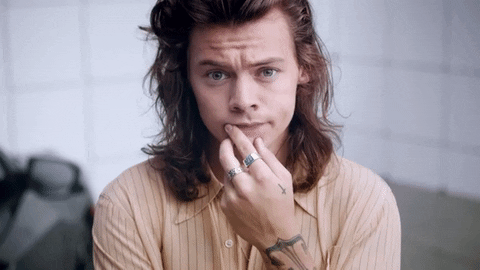 youtube.com
But then we were like...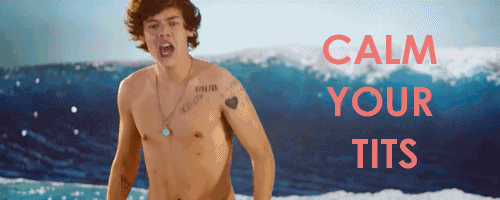 It seems that Harry is all about the bell-bottom life now and, in a way, we kinda dig it.
Just look at the way they flow and wave around in this performance...

If this is the future of Harry Edward Styles then maybe we're going to just have to get used to it.
And as this excited tweeter said...
@Harry_Styles the only guy on earth that's able to pull off flares. #BBCMusicAwards

— meg rees (@meganreesx) December 10, 2015
Maybe she has a point.