Harry Styles Is Taking Very Unneccesary Singing Lessons
11 January 2016, 11:37 | Updated: 19 September 2017, 11:11
Nobody's perfect, even Harry Styles.
Well here's an interesting update on that Harry Styles solo record. It is being reported that the man himself is taking singing lessons.
According to The Daily Star, our favourite flare-wearing lothario is preparing for his solo career by taking vocal lessons. A 'source' claims that Harry has "performed well live, and can obviously sing, but he's smart enough to realise he needs to learn more about how best to develop his vocal skills."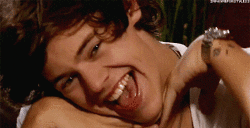 giphy
Apparently he's working with Ron Anderson, who has previously worked with Adele. "Harry's super-excited about the next chapter in his life. Ron's the best of the best and Harry's planning to make enough time in his schedule for regular coaching. It may mean sometimes he'll see him in Los Angeles or sometimes Ron will have to fly to London but it's a priority for him now that One Direction are taking a break."
Don't you just love anonymous sources? Another 'source', that we just made up right now, suggested to PopBuzz that Harry will be writing a concept album about his relationship with Louis Tomlinson. Crazy, right?!
The working title for the album is rumoured to be William (Louis' middle name) and will predominantly be comprised of epic, 7-minute-long power ballads that all end with Harry hysterically sobbing about the death of their relationship and Louis' new baby, which he constantly referred to as "that thing". The 'source' said it's "very dark. Even the yacht in St Barts couldn't cheer him up. And everyone bloody loved that yacht. Ellen DeGeneress won't stop going on about it. The guy is truly devastated."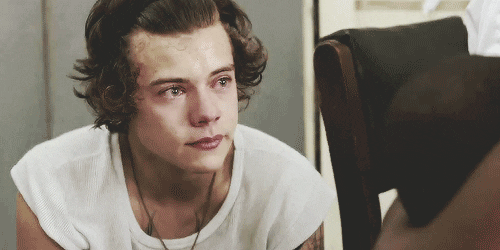 giphy
Well good luck to Harry with the singing lessons. We're sure he doesn't need them but anything that helps prepare for those solo bangers is a good thing to us.