So *THIS* Is What Harry Styles' New Hair Cut Looks Like...
17 May 2016, 13:04 | Updated: 19 September 2017, 11:10
Future Academy Award Nominee Harry is rising and the internet is breaking.
MAN YOUR BATTLE STATIONS! CALL YOUR MOTHERS AND SAY YOUR GOODBYES! The first pictures of Harry Styles' new haircut have arrived and the internet is slowly imploding on itself!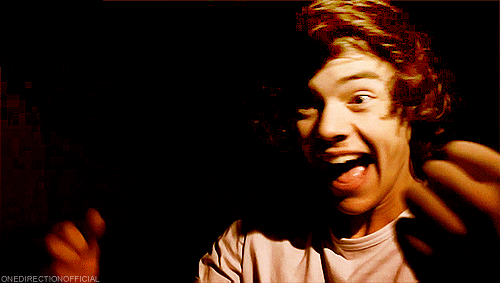 via giphy.com
Ever since Harry posted THAT Instagram shot of his long brunette plait no longer attached to his head, we've all been waiting for the inevitable paparazzi shot of his new do.
But you know... hats exist so we didn't get one.
JUST NOW! Harry Styles out in London today. It is the first photos we see of him since cutting his hair. pic.twitter.com/2ggv1ijLet

— Pop Crave (@PopCrave) May 10, 2016
BUT THANKS TO THE GODS OLD AND NEW, new pictures have emerged from the set of his new movie 'Dunkirk' and the hair has finally been unveiled!
There it is ladies and gentlemen

The moment the Internet broke pic.twitter.com/00hNqVYQ1h

— ANGUS O'LOUGHLIN (@Angus_OL) May 16, 2016
SIDENOTE: There was around 30 girls surrounding the set of the movie and not a single one of them had a quality compact camera with an optical zoom. Smh. iPhones will get you nowhere.
RIP everyone!
@OTRADaily @exodusnarry WHERES MY INHALER WHEN I NEED IT???!?!??

— rabab loves louis (@KittenEarsLouis) May 17, 2016
@Angus_OL MUST YOU CONTINUE TO DISRESPECT ME LIKE THIS????

— jade (@5saucecliffords) May 17, 2016
Anyway, here's some more pics of future Academy Awards Nominee Harry Styles in costume.
Voilà les photos que j'ai réussit à prendre la qualité est pas top mais en zooman vs pouvez voir sa petite tête ❣ pic.twitter.com/i1AadJxMyT

— sassy (@lipsofhareeh) May 16, 2016
UPDATE: THE PLOT THICKENS!
Directioners are reporting that THIS picture - which the internets originally thought was 'shopped - is in fact a real life genuine photo of Harry and his new hair. He reportedly attended the funeral of celebrity photographer Matt Irwin in London today (May 17).
Harry with Matt's sister at his funeral in London! #HarryStyles #RIPMattIrwin #harryshair pic.twitter.com/Uw27VG7UEm

— One Direction News (@1D_24hNews) May 17, 2016
And there you have it. SHORT HAIR HARRY HAS RISEN!