Pssst! We've Got New Info On Harry Styles' Solo Album And It'll Make You Sweat
29 November 2016, 11:13 | Updated: 19 September 2017, 11:08
Solo Harry is rising.
Zaddy's done it, Niall's one it, Liam's is well on the way and Louis? Well, no one is quite sure what's going on with Louis right now but what we DO know is... solo Harry is rising and it might all be happening sooner than you think.
When we learned back in July that future Oscar nominee Harold signed a three-album deal with Columbia Records for $80m, we started speculating what kind of music he would eventually put out into the world. Would it be pure pop? Would he take the Fleetwood Mac route ala "What A Feeling"? Or would he go full Matty Healy and put out an album that slots perfectly into both the pop rock and alternative worlds?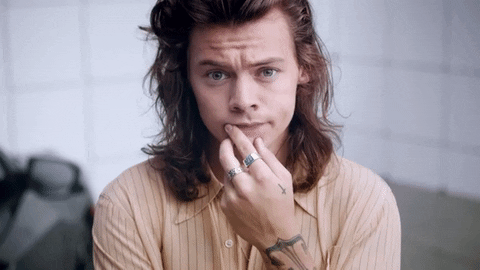 via giphy.com
It looks like we're not going to have to wonder for much longer.
Robbie Williams, fellow ex-boyband member turned successful solo artist, who happened to bump into Hazza at an airport and began chatting about his solo career just revealed a sneaky bit of info about where Harry is in his career right now.
In an interview with the Radio Times, Robbie said: "I met Harry Styles in an airport. 'Oh, you're writing, Harry? Great, who with? He goes: Well, I just spent a week with Bruno Mars, and I'm about to spend a week with Max Martin.'"
Now of course, he could just be honing his song writing skills and penning a few tracks for other artists - Michael Buble and Meghan Trainor to name a few - OR he could be working with Bruno and legendary pop producer Martin on his own glorious pop album. He's also said to have been working with Snow Patrol's Johnny McDaid too...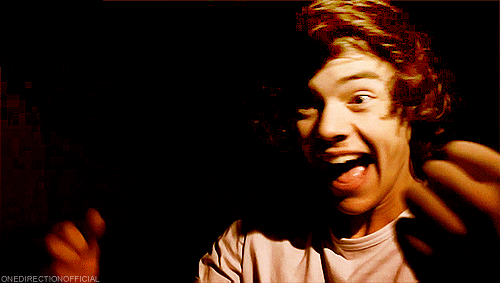 via giphy.com
Either way, we're pretty excited for what Harry has in the pipeline. His debut album is said to be dropping at some point in 2017. But before we slide back into the Pop Harry era, we've gotta get through the Hollywood Harry era first. Someone hold me. Please.
| Actor • Harry Styles
| Character • "Alex"
| Movie • Dunkirk
| Release • July 21st, 2017 pic.twitter.com/ah7tXhUCrz

— Harry Styles Updates (@BestDailyHarry) October 29, 2016
___ ___ ___ ___ ___
Catch Brendon Urie on the #PopBuzzPodcast right now. Subscribe for free on iTunes to get new episodes sent straight to your phone every Wednesday.