You Won't BELIEVEEEE How Much Harry Styles' Album Deal Is Worth
1 July 2016, 11:40 | Updated: 19 September 2017, 11:10
We compared Harry's record deal with other big pop stars.
How much would you pay for a new Harry Styles album? Personally speaking, I would say a fiver. But I'm broke, so perhaps I'm not the best person to ask.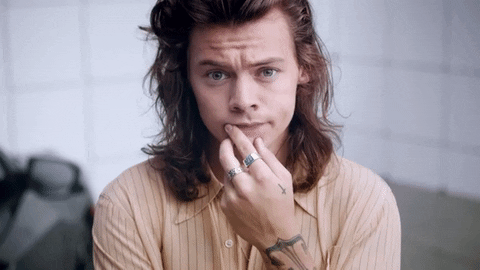 giphy.com
Record labels have reportedly been falling over themselves to sign Harry since it become obvious that the 1D boys would be going their separate ways. Even rapper/music mogul Jay Z wanted in on the action, stating that "Harry doesn't need any help with exposure; everybody in the world knows who he is. But he does need to make the transition from being part of a group to becoming an individual artist. I can get him working with the bigger artists, the biggest producers – and have him as the biggest artist in the world within a year."
Well it looks like Harry might have finally signed a deal. According to Hits Daily Double, Harry has signed a deal worth £75-80M for three albums with Columbia. You can buy a lot of skinny jeans with that money.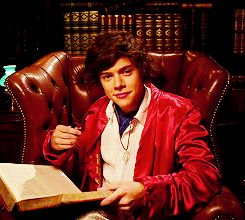 giphy.com
According to insiders, it was Apple that started the bids with $25m for one album. That set the bar high and eventually Columbia came swooping down with the winning bid. Experts believe each album would have to sell 5m units worldwide to break even (not including marketing costs or streaming income). No pressure then, Harry!
But how does Harry's deal compare to other artists? Let's take a look at some of the biggest record deals in recent memory to compare.
Adele - £90M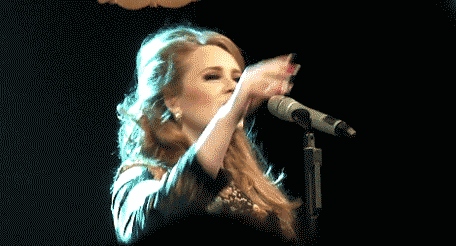 giphy.com
Ok let's start with the biggest fish of them all. Adele is the biggest popstar on the planet with a proven record of selling enough records to bring an entire country out of a double-dip recession. Personally speaking, we're hoping her fourth album will save the UK from the Brexit economic disaster.
So when her contract with XL expired after '25', Adele was in line for a big pay out. How big? At the time, various outlets reported the deal was worth £90M. Yep. It's understood to be for three albums, making it a cool £30M per album. Having your heart broken and writing miserable songs about it pays.
Jay Z - $150M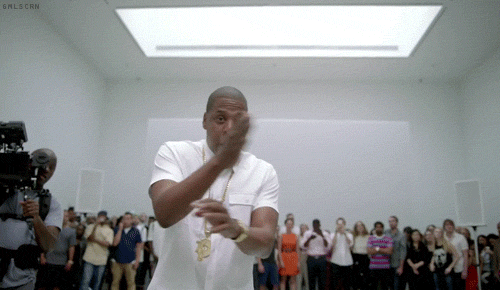 giphy.com
$150M for a few Jay Z albums? Surely not? Well, no, not exactly. When Jay Z signed with Live Nation back in 2008, he wasn't just signing over the rights to his music. In addition to three albums, for which he will receive about $10M each, the rest of the deal included revenue from his tours and other business agreements. These are called "360 deals" where a label buys the act's entire profitable identity, which is wise in a climate of low album sales.
Michael Jackson - $250M giphy.com
This is one of the biggest record deal of all time...and the artist in question was already dead! To be honest, the label probably got a pretty good deal on this, if the album sales since his death are anything to go by.
The contract was negotiated between Michael Jackson's estate and Sony after his death. His catalogue sold more than 31 million albums in the 12 months after his death so it made sense for his label Sony to guarantee further income for the next seven years. The deal also included plans for new albums - mostly compilations and rereleases. The deal is up for renewal in 2017.