Louis Tomlinson Forced To Call Police After Being Sent DISGUSTING Death Threats On WhatsApp
11 September 2017, 11:45 | Updated: 19 September 2017, 19:59
The messages are thought to have been sent by an American female aged 18-25.
Well, this is slightly terrifying... Louis Tomlinson has reportedly been receiving a bunch of pretty graphic messages via WhatsApp threatening him and his family.
According to Gossip Cop, the mysterious sender has been sending pornographic images alongside the messages. One of the disgusting messages reportedly reads: "Louis I'll skin your whole family including you and turn y'all into bedsheets, pillow cases, and a queen size blanket."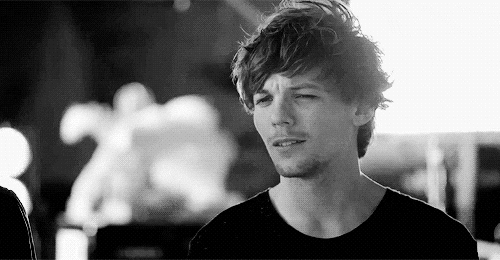 via giphy.com
The messages have apparently got so bad that the LAPD are now involved and are investigating the threats. Louis apparently responded to one of the messages to try and get them to stop and was met with another violent response directed at his family from the sender reading: "F*ck you, f*ck your mom and your family." (Louis' mother sadly passed away at the end of 2016.)
The messages have been coming from multiple numbers but it is believed that they are from the same person - an American female between the ages of 18-25.
Shortly after the news spread online, fans shared their support for Louis with the hashtag #StayStrongLouis on Twitter.
#StayStrongLouis
┏┓
┃┃╱╲ In this
┃╱╱╲╲ house
╱╱╭╮╲╲ we
▔▏┗┛▕▔love
╱▔▔▔▔▔▔▔▔╲
Louis Tomlinson
╱┏┳┓╭╮┏┳┓ ╲
▏┗┻┛┃┃┗┻┛▕

— Harry's Cupcake (@senuri_harry) September 8, 2017
Why would anyone even send threats to Louis when they know the fandom would beat their ass before they could even touch him #StayStrongLouis

— NoControlProjec (@NoControlProjec) September 8, 2017
Louis deserves all the love and more the person behind the threats is disgusting #StayStrongLouis pic.twitter.com/0quot0iOFZ

— Sara ◟̽◞̽ (@Louixlm) September 8, 2017
It's not the first time Louis has found himself in a situation like this. Back in 2016, Harry Styles' mum's iCloud was hacked and Louis' phone number was leaked online. "Fans" reportedly called Louis and threatened his baby Freddie after Louis wouldn't follow her on Twitter. A video of the phone call surfaced online shortly after.
Louis has yet to comment on the situation or the investigation.