Louis Tomlinson Has Revealed What His Relationship With Zayn Is Like Now
19 January 2017, 12:34 | Updated: 19 September 2017, 20:00
Some much needed news for Zouis shippers...
Everyone knows that Zayn's departure from 1D wasn't exactly amicable. With the exception of Liam, who always seemed closer to Zayn, it seemed like the other three weren't exactly 100% happy with what happened. You only need to see Niall and Zayn's awkward exchange at the AMAs to see proof of that.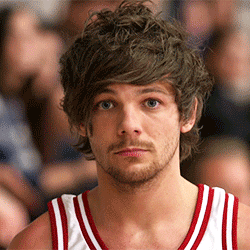 But perhaps relations are starting to thaw. During an interview with SiriusXM, Louis Tomlinson spoke about his relationship with Zayn and it sounds like they have turned a corner.
"I think a lot of us have spoken recently, me and Zayn have spoken recently", Louis revealed. "We've gotten to a point now where you can just really be happy for each other."
"Things have happened in the past, of course. And his first song was an absolute smash, and that's a great song, so yeah it's nice."
Louis also opened up about the passing on his mother, who he said encouraged him to continue with solo plans. "It was my mum who said to me that I've just got to keep going. She told me very sternly that she wanted me to", he said.
Listen to a clip of the interview below.