"This Sh*t Is Unreal" Niall Horan Posts Savage Tweet To Fan Who Invaded His Privacy
2 August 2016, 10:58 | Updated: 19 September 2017, 17:08
This has gone too far.
Niall Horan is super p*ssed, guys...
An audacious/creepy 1D fan decided to take a picture of Niall while he was asleep DESPITE the singer asking the fan to not take any photos. The fan shared the photo on social media, which found its way back to Niall who was NOT very impressed, to say the least.
I think this shit is unreal. I mean if you can't sleep on a plane without people taking photos of you,what can u do pic.twitter.com/3UvgLpHOcE

— Niall Horan (@NiallOfficial) August 2, 2016
Niall was flying from London to Chicago for the Lollapalooza music festival when he ended up being seated next to the amateur sleuth (amateur, for they have clearly not mastered the dark art of the lowkey sleuth).
What's really bizarre is that Niall has obviously been very nice to the fan, and has explained he's ill so doesn't want to take a selfie (very reasonable) yet the fan still took a picture anyway! How rude!
We feel bad for Niall. All he was trying to do was get some good shut eye! He needs his beauty sleep after all, as rumour has it a Niall solo album is in the works. And, let's face it, you know that Irish pop songs will be lit.
This isn't the first time that a fan has overstepped the mark in 2016. Melanie Martinez gave fans the cold shoulder after one started filming her without her consent, while Justin Bieber has cancelled meet and greets altogether.
Do you think the fan went too far? Let us know in the comments.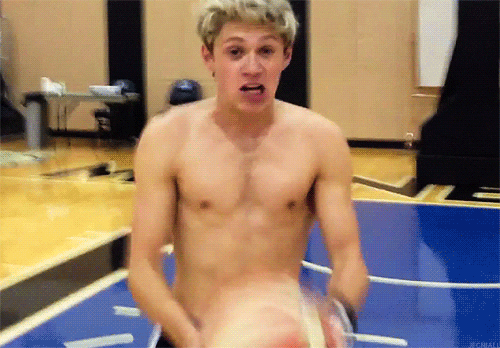 giphy