All The One Direction Boys Congratulated Niall Horan On His New Single, Except One...
30 September 2016, 12:22 | Updated: 19 September 2017, 17:09
Uh oh!
Do Zayn and Niall have beef? Because Zayn is the only member of One Direction who hasn't congratulated Niall Horan on his new single.
In case you missed it, Niall Horan released his first solo single yesterday called 'This Town'. It's a wistful, acoustic track. It's the musical equivalent of the single tear emoji.
His ~former~ bandmates were quick to take to Twitter to congratulate Niall.

Harry made a very rare appearance on Twitter.
@NiallOfficial Ahhh, a lovely tune my friend. Congratulations. H

— Harry Styles. (@Harry_Styles) September 29, 2016
Louis gave him a shout out, and he casually dropped info that he went to his birthday party!
Feeling super proud @NiallOfficial . You sound great ! Great to see you at your bday bash!!

— Louis Tomlinson (@Louis_Tomlinson) September 29, 2016
Liam tweeted - and it made no sense whatsoever.
@NiallOfficial good luck boss give him all your support huge day for him proud of you boss

— Liam (@LiamPayne) September 29, 2016
And Zayn? Nothing. Nada. Zilch.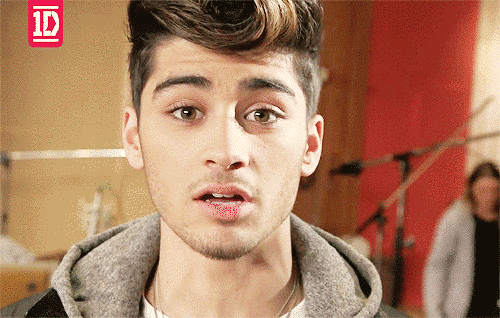 Is there beef between the two? What's happened? 1D fandom, send us your conspiracy theories asap!