1D Drummer Spills All The Secrets ft. The Rainbow Bondage Bear
4 December 2015, 11:38 | Updated: 8 May 2017, 17:09
The Rainbow Bondage Bear saga continues.
We can always rely on Josh Devine, the touring drummer for 1D, to let slip some juicy details of the inner-working of the 1D machine.
This time he sat down with Entertainment Weekly to discuss the "hiatus" and his future plans. We picked out some of the best quotes for you, because we're nice like that.

The Rainbow Bondage Bear:
[NB: you can now follow the Rainbow Bondage Bear on Twitter]
"It's just so random. It's one of the stage crew that dresses it up and thinks it's funny. Everyone pins the blame on me and no matter who I tell it's not me they just … no one seems to believe me, so I just don't say anything anymore. They can believe what they want to believe.
He continues, "Yeah, it's as far away from the band as possible. That's one of the things fans like to … they do like to find hidden meaning in things and I can honestly say there is no hidden meaning or anything with those bears. I don't think anyone really knows they exist apart from the fans."
The "Hiatus":
"It wasn't a shock so much as … I think they definitely need it. When you've been on the road for five years, it's inevitable. People are going to need a break and it's going to be nice for the boys, for them to just go ahead and live a bit more of a free life. It was going to happen at some point. Everyone knew that it wouldn't last forever, nothing ever does, so it wasn't so much of a shock."

Favourite 1D Song:
Yeah, more and more so as the albums have progressed. I think my favourite is still Midnight Memories. That album to me was … every single song was just awesome and so much fun to play as well. And "What a Feeling" on Made in the A.M. is magic. That is my favourite song.
"What Makes You Beautiful":
"That was the first-ever hit, the first song I had with the boys. Back in the U.K., that was our very first TV appearance that we ever did and it was just kind of like, "Hmm, this is a pretty catchy tune." It's not the first thing I would listen to personally, but you can't deny it — you can go to any club in the world and if that song comes on, everyone will sing along."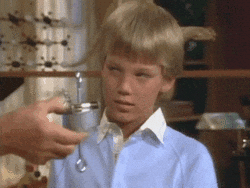 Future Plans:
"I'm kind of open. I love being in the music industry but I want to maybe try my hand at some acting or something else. I'm always up for something that's going to challenge me, and, provided everything goes right, hopefully I'll be living in the U.S. so I'll be more local and you might see me doing some other stuff. Music with other people as well, maybe. We'll see."

It will be interesting to see where Josh goes next. We can imagine he will be very in-demand once his commitments with 1D end. It's looking like 2016 will be an intriguing year for everyone involved with the band.