One Direction's "History" Video Is Here. Needs More Larry & Less Baby Tears From Us
26 January 2016, 16:27 | Updated: 8 May 2017, 17:09
#Justice4Larry.
One Direction have shared the video for their latest single (and last one for a while) "History".
The clip was obviously made to make us all cry bitch baby tears and question everything we hold dear.
Featuring lots of black and white footage of the boys when they was young'uns, it also contains some questionable dancing from Liam (because of course), Niall's new snazzy glasses and just NOT ENOUGH LARRY.
Love of shipping aside, we remember a time that Louis and Harry were BFFs and it's sad to see that, for whatever reason, the pair were reluctant to share any tender moments.
Luckily, there's this rather lovely moment between Niall and Harold to keep us warm during these cold winter months.
Anyways, here's a GIF of them all saying bye to each other and TO OUR LIVES.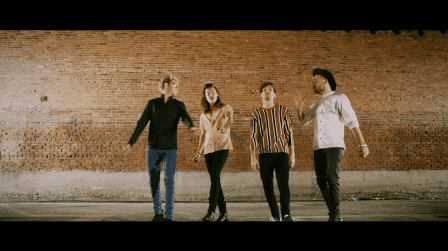 OneDirectionVevo/Syco
If you need us we'll be crying in the loos.