One Direction fans start campaign to get What a Feeling to Number 1
5 October 2020, 13:58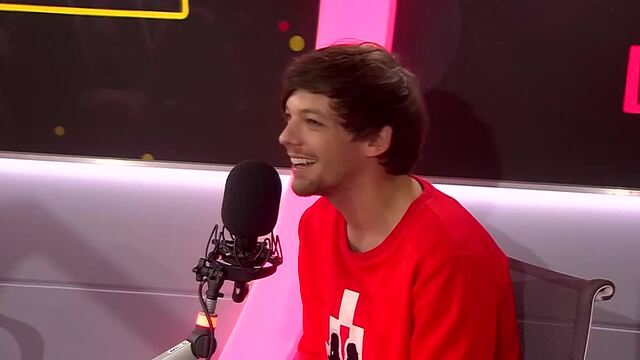 Louis Tomlinson says What a Feeling is one of his favourite One Direction songs
'What a Feeling' is already climbing iTunes charts around the world thanks to One Direction fans.
Such is the brilliance of 'What a Feeling' that One Direction fans have launched a campaign to get it to the top of the charts.
It's no secret that One Direction snapped when they created 'What a Feeling'. Co-written by now legendary writing duo Liam Payne and Louis Tomlinson, 'What a Feeling' is a bittersweet, wistful bop about desperately wanting to be with someone. It channels Fleetwood Mac and it features some of the greatest 1D vocals from Harry Styles, Niall Horan, Liam and Louis.
READ MORE: Every single One Direction song ranked
'What a Feeling' came out in 2015. It was never a single but now fans are trying to get the iconic deep cut to hit Number 1.
Yesterday (Oct 4), One Direction stan account @louis_suspenders took to her TikTok account to post: "guys what if we put a One Direction song back on the charts lol" with the caption: "it's not impossible". The video quickly racked up over 100,000 views and thousands of comments. Overwhelmingly, fans suggested that 'What a Feeling' deserved its time to shine.
In response, numerous other people began posting videos calling on people to stream and purchase 'What a Feeling' and it quickly made its way to Twitter with the hashtag #StreamWhatAFeeling trending worldwide. Surely enough, the hashtag is already having an effect. The song has now entered the US iTunes chart and the Top 200 of the UK iTunes chart.
The campaign comes shortly after Louis Tomlinson fans successfully managed to get his album Walls back to the top of the US iTunes chart this month. Fingers crossed that the 'What a Feeling' campaign does the same.
In a past interview with PopBuzz, we told Louis that 'What a Feeling' was our favourite One Direction song and he said: "Good choice. Love that song. I appreciate that."
EVERYONE GO STREAM WHAT A FEELING NOW!