9 Things All Panic! Fans Want Under Their Tree
4 December 2015, 17:06 | Updated: 8 May 2017, 17:09
What's in Brendon's sack?
The big day is still a couple of weeks away - plenty of time to add a serious amount of Panic! related items onto your Christmas list. Just copy out the following, scribble it down and hand it to your parents/bf/gf/dog and wait for your reward.
1) Topless Brendon
Because of course...
2) This jumper:
Perfect for the dinner table.
3) Topless Brendon
Like he ever even wears a shirt...
4) These converse:
The stitching on that exclamation point is on point!
5) Topless Brendon
Look at the size of that candy cane!
6) This Christmas stocking:
To carry all your vices in.
7) Topless Brendon
Working that mankini.
8) Ryan Ross to come back.
Well some of want that at least...
9) And lastly.....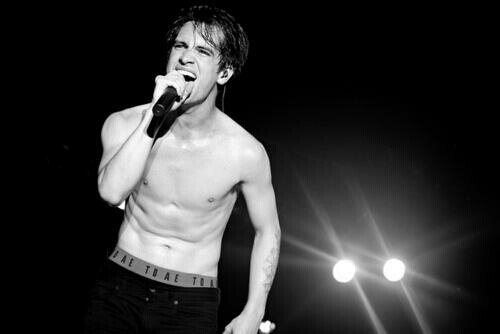 Obviously.
Merry Christmas Everyone!