WATCH: Brendon Urie Accepts The PopBuzz Fan Award For "Best Album 2016"
28 December 2016, 13:21 | Updated: 8 May 2017, 17:09
You voted Panic! At The Disco to the number one spot and now Brendon wants to say thank you...
You voted in your thousands for the winner's of this year's PopBuzz fan awards and the results are now in...
So, who did you crown as the winner of the Best Album of 2016?
Well, with over 6000 votes, it was of course none other than Panic! At The Disco's Death Of A Bachelor.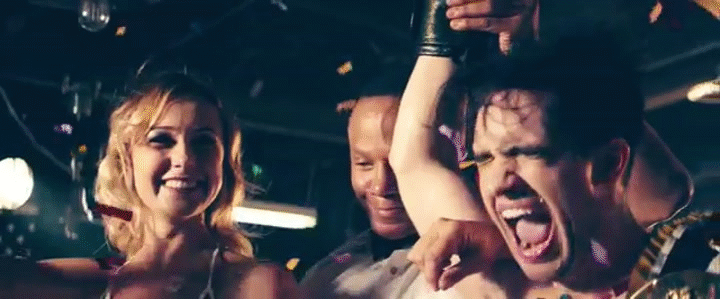 Panic! At The Disco, Giphy
Insert your own Victorious pun here.
Panic! beat the likes of fellow pop punk legends Green Day and Blink 182 who came in 2nd and 3rd place respectively.
We broke the news to Brendon when we chatted to him in London and he recorded a thank you message especially for all you dedicated PopBuzz Panic! fans out there. Watch Brendon's full speech in the video above.
Plus, you can find out who you voted to win Best Single and Best Music Video in this week's PopBuzz Podcast.
Listen to the whole PopBuzz Fan Awards Podcast Special below: