21 Brendon Urie Reaction GIFs Because There Is A Brendon For Every Occasion
24 August 2016, 17:55 | Updated: 8 May 2017, 17:09
Panic trash, unite!
The Many-Faced-God, Brendon Urie, has blessed this earth not only with swaggering pop-punk jams, but a menagerie of reaction GIFs that are so ridiculous, he could arguable take the title of the King of Reaction GIFs. Truly, we are all so lucky to live through the GIF epoch.
Anyway, here are a few of our faves. Cher if you agree.
1. When you spot Brendon Urie in the distance.
tearlnmyheart.tumblr
2. For when you're thinking about pies.
actualbrendonurie.tumblr
3. For when someone asks whether you'd like thighs for dinner this evening.
oohkaidou.tumblr
4. For when someone says Pretty. Odd is Panic's best album.
starshine-urie.tumblr
IT'S A FEVER YOU CAN'T SWEAT OUT YOU HEATHEN.
5. For when you see 'Brandon Urie'.
brendonuriereactions.tumblr
It was probably me tbh.
6. When they say 'send nudes'
danicatthepiscolicious.tumblr
7. For when you don't understand the joke.
punkvag.tumblr
8. When you hear Carly Rae Jepsen playing in the distance.
come-my-lady-pls.tumblr
9. For when you need to do an impression of a goat.
capturing-fob.tumblr
10. For when a mutual unfollows you.
car-crash-youngbloods.tumblr
11. When bae invites you over for pizza.
panic-at-the-imagines.tumblr
12. "5SOS are pop-punk"
5sosxphan.tumblr.
(5SOS fans - don't worry - we're only joking!)
13. When you find a new Ryden fanfic...
theunicornfangirlblog.tumblr
14. ...and it ends exactly how you wanted it to.
02esme.tumblr
15. When you're waiting for the next tour announcement *please be my hometown*
altpress
16. For when you're just vibing on life and you're really into your look right now and everything's just fine and dandy.
etonline
17. For when you've found the receipts and you want to let someone know they are about to be dragged to death.
arizonateandarizonabreeze.tumblr
18. When someone asks if you're thirsty.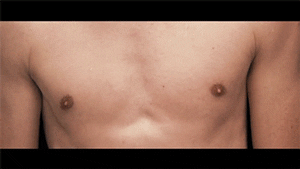 giphy
19. For when you find a new Brendon blog and it's all fancy and shit.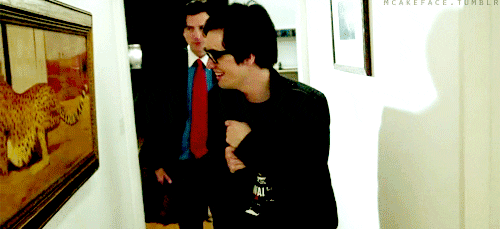 giphy
20. For when you're feeling dapper.
brendonuriereactions.tumblr
21. When you really need to gross someone out.
and-empty-diaries-blog-blog.tumblr