Brendon Urie Liked My Tweet: 29 Stages Of My Emo Breakdown
7 October 2016, 10:00 | Updated: 30 December 2019, 12:42
Death of a fanboy.
Another average day in the office, just quietly photoshopping images of Matty Healy's head onto different evolutions of Pokémon. The usual. Then I made the mistake of checking Twitter...
BRENDON LIKED MY TWEET!
Here we go again...


The 29 Stages Of My Post-Brendon Urie Tweet Breakdown
1) Who's up for a champagne, cocaine, gasoline party?!?!
2) I knew we had got along well when I interviewed him but this is a Twitter like - this is NEXT LEVEL FRIENDSHIP SH*T.
3) Ok, ok, let's just double-check this isn't one of those irritating fake accounts with the exact same profile pic and name, designed just to give fanboys like me a minor cardiac arrest.
4) Nope, it's legit. Breathe.
5) *Turns up the office speakers, jumps up on the desk and does this move*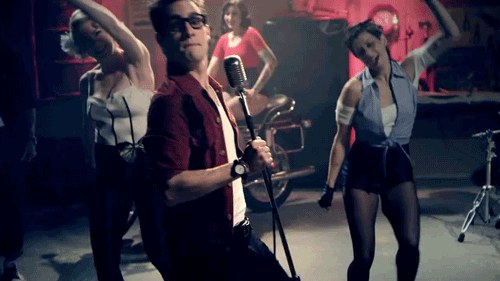 Tumblr
Swag.
6) Remember when Hayley Williams liked my tweet? Do you think they talk about me? Are we all pop punk buddies now?
7) Wait, does this mean he actually read the article I tweeted? I mean that's cool if he did read it. Really cool.
8) (probably shouldn't have referred to him as "famous forehead owner Brendon Urie" in paragraph one though)
9) Meh, I was very complimentary as ever.
10) Ok, let's get drafting a nice zesty reply shall we?
11) Will this do?
12) Nah, abandon ship!
13) *Gets triggered by the use of the word "ship" and starts dreaming of the halcyon Ryden days of yore*
14) *Turns up "Northern Downpour" on the office speakers, gently sobs*
15) *Makes mental note not to mention the Milk fic in the final draft of the reply*
16) I should make sure I pick up some Blink 182 tickets so we can go together.
17) Better pick one up for Sarah too.
18) And Halsey obviously. Damn this trip is getting expensive...
19) Ok, how bout this?
20) This is getting a bit desperate innit?
21) Right, clearly I need some air. Or some food. Maybe some ramen, keep it on point.
22) *Turns up headphones, jumps in the staff lift and does this move* PopBuzz
Double swag.
23) Do you reckon he needs any extra band members? I mean surely he can't do EVERYTHING on his own? I'll do tambourine or something.
24) Wait, this must be a sign!
WE ARE SHOOK. Can't believe @brendonurie came in especially for #MakeSomeNoise!!1! pic.twitter.com/blTBUANLyG

— PopBuzz (@popbuzz) October 7, 2016
Beebo is sending me a message via my co-workers.
25) Should I tweet a picture of myself in costume too? Get one of those shiny statement jackets he loves so much. Or just go topless.
26) We could do a joint Halloween costume!!!!!
27) Cracked it.
Sent.
28) *Waits for response that will never come*
29) *Turns on "This Is Gospel", crawls into corner and waits for death to arrive*
Should probably delete my Twitter account again. After all, I Write Sins Not Tweets...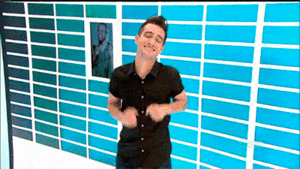 Tumblr

___ ___ ___ ___ ___
Listen to this week's #PopBuzzPodcast featuring Joe Sugg right here on Soundcloud, or you can download it straight from iTunes, Audioboom or TuneIn.