9 Bandom Ornaments That Every Fan Needs On Their Christmas Tree
9 December 2016, 14:14 | Updated: 8 May 2017, 17:09
Here's how to get all of your faves on your tree this year!
There's still time to add some last minute decorations to your tree and, if you are like us, you'll want to be theming it around all your favourite music artists. But what type of ornament should you go for? We searched the internet to find some of the best music-themed decorations to give you major inspo for your own tree!
1) Blink 182
Blink 182
Made available back in 2013, these festive baubles had the sweet phrase "Merry F*cking Christmas" painted across the back. Just the thing to put a smile on Grandma's face.
2) Fall Out Boy
Pinterest
A gem from the Save Rock 'n' Roll era, these should be pretty easy to replicate with some poster paint and a few spare ornaments.
3) Panic! At The Disco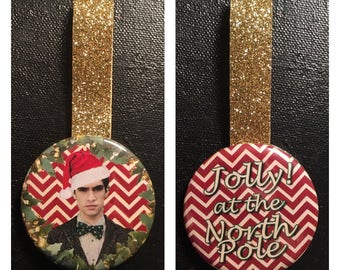 Etsy
Available now from OurTimePaintings Etsy store for the very reasonable sum of £5.30. Go on - make your Christmas even more victorious.
4) My Chemical Romance
Pinterest
Still a little teary after The Black Parade X debacle? Gather around the tree and forget your worries with these official MCR baubles. Try trawling through Ebay to track down the full collection.
5) Green Day
Green Day Authority
A Green day fansite ran a competition to find the best designed Billie, Mike and Tré themed ornament. Check out some of the results and get inspired here.
6) 5 Seconds Of Summer
Etsy
Sadly no longer available at the time of writing, this design by Etsy store 5SOSPlaques should please any 5sos fan, even if their parents will take a bit of convincing...
7) Troye Sivan
Amazon
Wonderfully, you can grab this colourful Troye-themed oval right now over on Amazon where it is described as "playful". Even shinier than the star on top!
8) Twenty One Pilots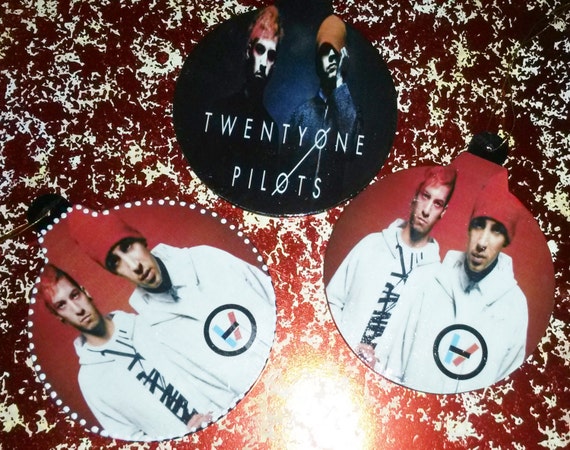 Etsy
Personalised with the name of the Skeleton Clique member of your choice, these set of three ornaments are available on Etsy via MamaDuckCreation.
9) Justin Bieber
Holiday Decor
You can find multiple, strictly unofficial Bieber ornaments across the web, with shots from every single era of his career. This one is our personal fave though. Could even be fashioned into fan-jewelry for the rest of the year.
Have you made your own ornaments? Share them with us below!
___ ___ ___ ___ ___
Catch Little Mix & more on the #PopBuzzPodcast right now. Subscribe for free on iTunes to get new episodes sent straight to your phone every Wednesday.