5 "Death Of A Bachelor" Covers That Hit The High Note Better Than Brendon
9 March 2016, 12:09 | Updated: 30 December 2019, 12:31
Huge vocals all round.
Shirtless forehead-owner Brendon Urie has been touring latest release Death Of A Bachelor for months, performing a variety of album tracks on the live circuit with one obvious omission - the Sinatra-esque title track.
You know, this one.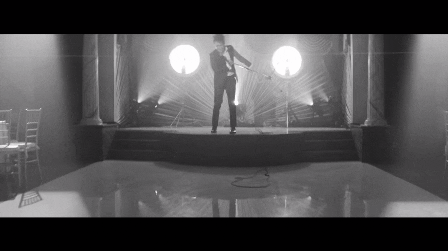 YouTube
Yep, DOAB is yet to have a live debut. The closest we've got so far is this little periscope number.
Lovely. But we want the full version. I mean, we know that vocal line is punishing but we reckon you can take it Brendon.
Perhaps it's the challenging melody and technical skill required that has appealed to the huge amount of pro-singers that have uploaded an onslaught of cover versions of the track to YouTube.
We've already featured YouTuber Dodie Clark's keyboard version but that's just the tip of the iceberg.
1) Check out Adam Ladell, a teen with tourettes, delivering this effortless take on the track.
Big range.
2) Jason Lux and Tristan Deniet go full jazz club with this smooth AF take on the song.
Especially love all the piano improv.
3) Social Repose goes for an all loop cover, making use of clicks and cardboard tubes.
Great costume too.
4) It's the internet so of course there is an 8 bit version.
Mario Kart vibes.
5) Brittany Butler puts a soul-voiced spin on proceedings with a funky guitar line thrown in too.
What a distinctive voice.
So, come on Brendon - time to add your own take on proceedings buddy. Get it done!
Which is your fave version? Let us know below.